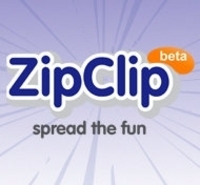 ZipClip makes it easier to send ringtones, wallpaper, or videos to your phone
Palo Alto, CA (PRWEB) October 16, 2008
A new service called ZipClip has made it simple to download YouTube videos to your cell phone. Made for what has been dubbed "The Instant Messaging Generation," ZipClip simplifies sending YouTube videos, pictures, and other multimedia to mobile phones.
Any file on most any web site now can be sent directly to a phone with a right click of a mouse. The new service is free and has been in beta release since July 2008. Content from any web site is easily, directly, and instantly sent to a phone with one click.
A once painful process, ZipClip makes it simple to select and send YouTube videos and music and then store and send it to a cell phone. "ZipClip makes it easier to send ringtones, wallpaper, or videos to your phone," explains CEO Babur Ozden.
"Before ZipClip you had three options. You could email video or music to your phone as an attachment. You could send the URL as a text message and browse to the web site and then search for the information again on your phone. Or, you could save the information on your hard drive and then transfer it to your phone with a cable or Bluetooth," notes Ozden.
ZipClip simplifies the process. "With ZipClip simply select the information you want to capture by pointing the cursor on it and right click. That's it. It is already sent to your phone."
A very popular new feature with beta users of ZipClip is the "Ringtone Maker" which makes a ringtone out of any video on YouTube with a single click of a mouse. It can then be instantly sent to a friend. Another popular and useful feature is the ability to edit (chop, crop, or shorten) any video, audio, or photo clip. The ringtones can be made from any part of a video and with any video on Youtube and then sent to a phone.
Though students use ZipClip, it's ideal for anyone who needs to quickly make information or entertainment portable. Instead of carrying around a laptop or DVD player all that's needed is a mobile phone. Files such as logo designs, or project bids for businesses can be shared over lunch. Parents can use ZipClip to download movie clips, video clips or pictures to keep their children entertained on long drives or while waiting for an appointment.
The only caveat - is that ZipClip is addicting. ZipClip is free, but cell phone companies charge for Internet usage.
ZipClip is installed in two places, in your computer's browser and in your phone by an application. It is a small java application sent via text message (SMS) which you then download like any other application you send to your phone (games, ring tones, etc.).
Find ZipClip on MySpace at myspace.com/zipclip
About ZipClip
ZipClip is a new innovation that combines the best of the web and mobile. Easily select most anything from most any site on the Internet and send it straight to a mobile phone. ZipClip is free but phone carrier's data charges will apply. ZipClip was recently named one of the Top 250 New Companies in the Digital Space by AlwaysOn Stanford and has been featured in Huffington Post, Mashable, and C|Net.
Try ZipClip - to send a YouTube video to your phone at http://www.zipclip.com.
# # #