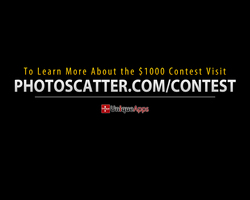 We can't depend on Apple to market our apps for us. Don't get me wrong, being in the Top 100 Apps will do a lot for PhotoScatter ... we just have to get it there first! And that's what this contest is all about ... ;-)
Tampa, FL (PRWEB) August 17, 2009
With the number of iPhone apps just now reaching almost 70,000, iPhone app developer Unique Apps is getting a little creative for the launch of their newest app: PhotoScatter.
Ryan Wade, founder of Unique Apps, is giving away almost $1,000 in total prizes on Youtube to help his application make the Top 100 Apps List on iTunes.
"The contest has actually been somewhat of a success already. We've already been featured on VentureBeat, MobileWhack, and iPhoneFreak ... and we are SO THANKFUL to all of them for writing about us! It's going to be very interesting to see how the contest pans out, but it's been nice to get at least a little publicity so far!"
That's been one of the biggest frustrations for iPhone app developers is getting exposure to their app. With almost 70,000 apps already live on iTunes it's becoming more and more difficult to stand out.
"We can't depend on Apple to market our apps for us. Don't get me wrong, being in the Top 100 Apps will do a lot for PhotoScatter ... we just have to get it there first! And that's what this contest is all about ... ;-)"
There's still a week left of Ryan's Youtube Contest, and it will definitely be interesting to see if PhotoScatter makes the Top 100 List.
Interview requests for Ryan should be directed at contact(at)uniqueapps.com, or contact him on his blog at UniqueApps.com.
###