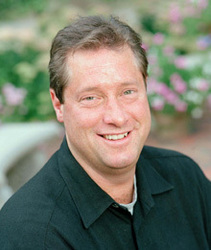 When Search Meets Web Usability
Boston, MA (PRWEB) August 21, 2009
Popular authors of books on search engine optimization (SEO) and public relations (PR) have reviewed YouTube and Video Marketing: An Hour a Day by Greg Jarboe.
Shari Thurow, the author of "Search Engine Visibility" and "When Search Meets Web Usability" says, "YouTube and Video Marketing: An Hour a Day is the definitive guidebook for anyone serious about online video marketing. A masterpiece! Greg Jarboe sets the gold standard for books on YouTube. His YouTube book should be a part of everyone's Internet marketing library."
David Meerman Scott, the author of five books, including the "The New Rules of Marketing and PR" and "World Wide Rave" says, "Online video is a great way for anyone to get the word out about their products and services (or even themselves). Musicians and comedians were among the first to use YouTube videos, but now, with the help of Greg Jarboe's book, anyone can get the word out on YouTube. Entrepreneurs, business owners, and nonprofits all make use of video."
Scott adds, "This book provides everything you need to know. And it's written in a quick and approachable style. I had done a bunch of videos before I got the book so I was not a novice. But I'm certainly not an expert either. I learned a great deal and will refer to it often."
About Shari Thurow
Shari Thurow is the founder and search engine optimization (SEO) director at Omni Marketing Interactive, a full-service SEO, web design, and website usability firm. She has designed and promoted websites since 1995, and is outsourced to many firms worldwide. Her clients include Yahoo, Microsoft, America Online, ABC News, HSBC, Expedia, Deloitte and Touche, National Cancer Institute, and WebMD.
As a pioneer in the area of search engine-friendly website design, Thurow has a 100 percent success rate for getting client sites ranked at the top of search engines. She is the author of Search Engine Visibility, which has been translated into French, Japanese, Korean, and Polish. Her newest book, When Search Meets Web Usability, delivers a proactive approach to building an effective Web site that is search engine friendly and will result in better search rankings. Omni Marketing Interactive has been featured in many publications, including The New York Times, USA Today, Fortune, Internet Retailer, and Crain's Chicago Business.
About David Meerman Scott
David Meerman Scott is a marketing strategist, keynote speaker, seminar leader, and the author of the hit new book World Wide Rave: Creating Triggers that Get Millions of People to Spread Your Ideas and Share Your Stories. His previous book, The New Rules of Marketing and PR is an award-winning BusinessWeek bestseller and is being published in 24 languages.
Scott is a recovering VP of marketing for two publicly traded technology companies and was also Asia marketing director for Knight-Ridder, at the time one of the world's largest newspaper and electronic information companies. He has lived and worked in New York, Tokyo, Boston, and Hong Kong and has presented at industry conferences and events in over thirty countries on four continents. His clients include: Cisco, HP, The New York Islanders, NASDAQ Stock Market, the Government of Ontario, McKesson, U.S. Air Force, U.S. Marine Corps, SAP, Google, Digital River, Hill & Knowlton, Hanley Wood, Dow Jones, National Investor Relations Institute, America Credit Union Conference, TS2, Giant Screen Theater Association, Realtors® Conference, and many, many more.
About Greg Jarboe
Jarboe is the president and co-founder of SEO-PR, a search engine optimization firm, public relations agency, and video production company. Founded in 2003, SEO-PR has won a Golden Ruler Award from the Institute for Public Relations and PR News, and was a finalist for SES Awards in three categories: best social media marketing campaign, best B2B search marketing campaign, and best integration of search with other media. Jarboe is a frequent speaker at Search Engine Strategies and the news search, blog search, and PR correspondent for the Search Engine Watch Blog. He is a member of the Market Motive faculty and a principal in the ChannelOne Marketing Group.
Jarboe's new book, YouTube and Video Marketing: An Hour a Day is a complete, task-based guide to developing, implementing, and tracking a video marketing strategy. Published by Wiley, this 504-page guide provides extensive coverage of keyword strategies and video optimization, distribution and promotion strategies to other sites and blogs, YouTube advertising opportunities, and crucial metrics and analysis. For more information about the paperback book or to read excerpts of Chapters 1 and 11, go to http://www.wiley.com/go/youtubehouraday .
# # #