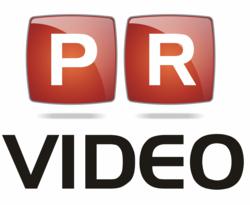 With our new website the marketer is able to sit in the directors chair
(PRWEB) May 01, 2012
PR Video, has launched a new website making it even easier for small to mid-sized businesses to get professional videos made at a fraction of the cost.
Brothers Daniel and Jon Thralow, e-commerce veterans since the mid-Nineties, started the company to fill what they perceived as a gap in the marketplace. Small and mid-sized businesses needed video to compete in a media-saturated marketplace, but couldn't afford production studio prices. Emerging actors and filmmakers needed a venue to grow their portfolios while earning extra cash, but the competition for work was fierce and the pay often non-existent. PR Video is a website that brings the two together allowing marketers to find the video spokesperson that they need.
"We wanted to bring these two groups together in a win-win situation," Jon Thralow said. "It's good for small, local businesses, it's good for freelance actors and filmmakers—it's good for the economy."
"With our new website the marketer is able to sit in the directors chair, pick the actor, the text they want the actor to read and then story board the video, after the marketer agrees to the storyboard the actor gets to work and brings the marketers message to life," Thralow Said.
It's certainly been good for Terrence Weber's personal economy. Weber, an inventor, has commissioned four PR Videos, which he uses to promote products on his website, originalsbyweber.com, and his eBay store. "We kept a record of all the sales that were directly traceable to the videos so far," he wrote shortly after the release of his first two videos. "At this time they add up to at least 206 orders. We think what you did was outstanding, to say the least."
Others use the videos on their home pages, as an engaging introduction to their products and services; embed them in press releases to increase journalistic interest and views; or use them as part of a mixed-media SEO strategy—a strategy proven to make businesses 20 times more likely to come up on the first page of Google search results.
PR Video charges flat fees starting at just $99 for their video packages, and allows clients to pick the actor of their choice from the website. Full service script editing, search engine marketing, and distribution packages can be added on ala carte, making it simple for clients to get (and pay for) exactly the level of service they need, no more, and no less. What's more, the entire video project can usually be completed in less than two weeks.
Learn more about PR Video