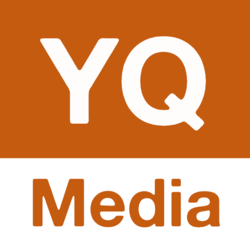 Right now is a great time for new businesses to try our services, because we're currently offering a 10% discount on our press release services to help businesses get ahead in the new year.
New York, NY (PRWEB) January 09, 2013
Every company is trying to get ahead of the competition. When a small business comes to YQ Media for marketing assistance, they get a unique experience. Recently, a fashion line, new to the market, came to YQ Media for help with creating brand recognition. YQ Media strategized with the fashion line to create a fresh and attention-grabbing marketing campaign to position the line ahead of its competition. The fashion line is now one of the most rapidly growing in the industry.
As a one-stop shop for content, YQ Media offers small businesses a variety of essential media and marketing services, including copywriting, proposal writing and press releases. The company's website, http://www.YQ-Media.com, is currently highlighting its unique approach to media relations, including its branding and strategic planning services. YQ Media is also offering a 10% discount for the new year and interested customers can also receive a free, no obligation comprehensive evaluation of their media strategy.
"At YQ Media we pride ourselves on our creative approach to each project. Our extensive background in writing allows our company to bring a storytelling perspective to each of our client's business models, a strategy that engages consumers and helps companies and brands to be noticed in today's crowded and competitive market. Right now is a great time for new businesses to try our services, because we're currently offering a 10% discount on our press release services to help businesses get ahead in the new year. We can also help you improve your media relations strategy with a free review," says Yonit Tanenbaum, founder and PR professional of YQ Media.
The staff of YQ Media, a full-service media relations company offering a wide range of services to help every business, has years of experience in the fields of writing and editing, enabling the team to create high-quality content specific to each client's needs. The company offers everything from business proposals to website content, as well as development and design of promotional materials. This convenient one-stop-shop model makes it easy for businesses that need help with a single project, as well as those looking for a cost-effective alternative to an in-house blogger and social media campaigner.
Small businesses interested in more exposure can take advantage of YQ Media's press release promotion. A press release from YQ Media provides businesses with real-time media coverage. Press releases are distributed to a variety of online networks, including large media outlets, niche and local publications. That content then comes up in Google and other search engine results, to immediately bolster search engine optimization (SEO). Businesses interested in seeing what a press release from YQ Media can do for them, can now save 10% off a press release package, which includes writing, editing, and distribution.
The media services company also offers clients branding services, giving new small businesses the opportunity to create a presence in today's crowded and competitive market. The company can help new businesses create a visual image, as well as distinguish themselves from others in their industry.
YQ Media can also help a business with strategic planning. Many companies understand the importance of being promoted through social media or published press releases, but lack a coordinated plan. By working closely with a business, YQ Media is able to help identify its target market and then create a cohesive plan to ensure that every blog post, media release and Facebook update will work to thrust that business into the spotlight.
To learn more about YQ Media's services, including media releases, branding and strategic planning, visit http://www.YQ-Media.com or call 515-966-4889. The media relations company is also available on social networks, including Facebook at http://www.facebook.com/YQmedia and maintains an industry blog at http://www.YQ-Media.com/Yoniquas-Picks. This promotion for 10% of press release services is valid for one month from the date of this article's publishing and can be redeemed at http://www.YQ-media.com/quote.