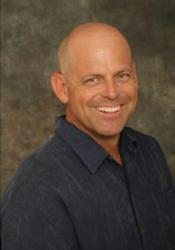 Exceptional service has always been the foundation of our business.
Yucca Valley, CA (PRWEB) June 20, 2013
Aiming to provide homebuyers and sellers with easy access to the latest information on Yucca Valley CA real estate, Luxury SoCal Villas has just launched LuxurySoCalVillas.com. The brainchild of top-producing Realtors Monica Hammond and Steven Zimarik, the new website serves as a comprehensive resource for property listings, market trends, buying and selling guides, and more.
"Through our site you can search for up to date listings not only of homes for sale in Yucaipa and the Yucca Valley high desert areas, but also for properties in low desert communities such as Palm Springs, La Quinta and Rancho Mirage," says Zimarik. "We've designed our site with the needs of buyers and sellers in mind and we hope you'll find it a useful resource throughout the home-buying and selling process."
LuxurySoCalVillas.com has been built to be as easily navigable as possible, with a streamlined user interface that allows for seamless browsing. It features customizable home search tools, detailed information on the various communities that the team serves, helpful guides for homebuyers and sellers, updates on the latest market trends, and more. Resources are also available for those who want to learn more about short sales and the REO (Real Estate Owned/Bank Owned) property market.
"Exceptional service has always been the foundation of our business," says Hammond, "which is why we've tried to make our new site as complete, relevant and user-friendly as it can be. Still, it's no substitute for the advice and guidance that a professional can provide. So if you're ready to buy or sell a home here in the desert area, contact us and we'll be more than happy to help."
Hammond and Zimarik have over 30 years of combined experience in real estate and have been consistent top-producers throughout much of their careers. For more information on their services and to start looking for properties in the high and low desert areas, visit their new website http://www.LuxurySoCalVillas.com or contact them directly.