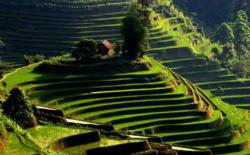 Colorful Yunnan is always attractive!
(PRWEB) February 10, 2013
Travel to Yunnan! After years of experience guiding tours through Tibet, Tibet Trip Travel Service Agent is now organizing tours in China's Yunnan province. For the upcoming 2013 Tibet travel season, Tibet Trip Travel Service prepares new add-on trips to Yunnan and travelers can extend their Yunnan vacation before or after their Tibet journey. Bordering Sichuan and Tibet in the north with Myanmar and Laos to the south, Yunnan features lush tropical forests, raging rivers that have carved gorges out of majestic mountains, and fascinating minority cultures. Although some areas of Yunnan have rapidly urbanized, many forested regions that house China's largest diversity of plants and wildlife remain intact. Most Yunnan tours begin in Kunming, Yunnan's capital, and include destinations such as Dali, Lijiang, Shangri-La and Tiger Leaping Gorge.
Dali and Lijiang: Dali is the ancient capital of the Bai Kingdom, and later, the Kingdom of Dali which ruled until 1257 AD when it was overthrown by the Mongol Empire. Older parts of Lijiang were once the political and cultural capital for the Naxi people and other ethnic minorities beginning around 658 AD. Owing to their extensive histories, both of these cities feature interesting museums, beautifully preserved areas with traditional architecture, and minority villages. These are must-sees of any Yunnan tour.
Shangri-La: This mountainous area enjoys a significant Tibetan influence. Visitors will have the chance to see Tibetan culture sites including Sangzanlin Monastery (Little Potala), visit a Tibetan family, or see the largest prayer wheel in the world.
Tiger Leaping Gorge: Located north of Lijiang, this jewel of Yunnan is a canyon carved by the Jinsha River. The Jinsha is one of three rivers that originate in the mountains and run roughly parallel through Yunnan. Set amongst the peaks of the Hengduan Mountains that extend into Tibet, many areas have been protected as natural World Heritage Sites. This area is home to many of Yunnan's minorities as well as Tibetans. A visit to Tiger Leaping Gorge is essential to any trip to Yunnan!
Yunnan is one of China's most diverse provinces, both geographically and culturally. Even experienced China travelers will find themselves seeing new sights, trying new foods, and learning something new about local culture. Yunnan travel is a gateway to adventure in Sichuan and Tibet. Tibet Ctrip Travel Agent (tibetctrip.com) is here to help travelers maximize the value of their experience by providing knowledgeable guides and transportation to help them from place to place efficiently. Almost any time is a good time to visit Yunnan, southern jungles remain relatively warm through the winter and the mountains in the north can provide a reprieve from the summer heat. No matter what time of year travelers visit China, this diverse province certainly has something to offer!
For more information on how to set up a tour, contact a travel agency organizing Yunnan Tours. Devin Moore authored this release. Devin is a Tibet travel enthusiast who is training to become an econometrician. Get to know Devin Moore.