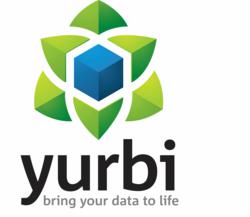 It just made sense to us to provide BI users free access to Yurbi so they could experience our powerful BI tool for themselves.
Henderson, NV (PRWEB) September 26, 2011
5000fish Inc., a leading provider of Business Intelligence (BI) software, today announced Yurbi Community Edition as a freemium product offering to its Yurbi platform. Yurbi is an enterprise BI platform that allows organizations to access, integrate, and deliver data from multiple systems securely to the users who need it; real-time and without requiring programming or database expertise. The result is providing decision-makers with the data they need, when they need it.
With the Yurbi Community Edition, any organization can download and immediately connect to their data to create an unlimited number of reports and dashboards. Yurbi Community Edition provides a robust BI solution that includes: intuitive report building, public view reports, a self-service library, security, one Yurbi AnyDB license, and one user license. Also included with the Community Edition is Yurbi's unique dashboard feature, which allows users to combine data from web sources, media feeds, social networking sites and more.
"People keep asking us why we decided to go freemium with Yurbi," says David Ferguson, President and CEO of 5000fish. "Our answer is easy. It just made sense to us to provide BI users free access to Yurbi so they could experience our powerful BI tool for themselves. Yurbi Community Edition can actually be useful and change the way small businesses and teams collaborate with data."
With Yurbi Community Edition users can leverage the Yurbi platform to: create unlimited real-time metrics, KPIs, reports and dashboards from any database; embed an unlimited number of reports or dashboards in Microsoft® SharePoint or other web-based applications; and build an entire BI solution and deploy it in seconds. Because Yurbi Community Edition is a fully functional version of Yurbi, it provides access to the AnyDB technology, which can be connected to any SQL, Oracle, or ODBC data source.
"With Yurbi Community Edition, we set out to provide users with all the power of our Team and Enterprise Editions, but on a smaller scale," says Brian Holesapple, Yurbi Senior Architect at 5000fish. "Quite frankly, unless you are part of the Yurbi development team, you would see no differences between the Community, Team, or Enterprise Editions because with all, you can leverage Yurbi's complete BI platform of report building, self-service library, and dashboards."
For organizations that are ready to unlock additional Yurbi Team or Enterprise Edition features, 5000fish launched the Yurbi Store at http://buy.yurbi.com. Users can visit the Yurbi Store to purchase affordable upgrades that allow deployment of reports to more users, automated report delivery, use of critical security features, and sharing of more reports to an unlimited audience.
"I could spend hours and days telling you about Yurbi and how it gives organizations the power to make data-informed decisions," says David Ferguson. "But instead of listening to me 24 X 7, we are releasing our Yurbi Community Edition to let our product speak for itself."
For more information and to download Yurbi Community Edition, visit http://download.yurbi.com/yurbi-community-edition/ or email info(at)yurbi(dot)com.
About 5000fish, Inc.
5000fish, Inc., a Business Intelligence (BI) software company, creates innovative products for business users to make data-informed business decisions. Current products include: Yurbi, an enterprise BI platform that allows organizations to access, integrate, and deliver data from multiple systems securely to users who need it in real-time and without requiring programming or database expertise; Yurbi Connect, a drag and drop process to automate the integration of application data, both on-premise and cloud-based; and MailSync, an Outlook Plug-In that lets Help Desk Analysts interact with live data from their Help Desk systems in Microsoft Outlook. More information is available at http://www.5kfish.com.
All trademarks, trade names, service marks, and logos referenced herein belong to their respective companies.
Media Relations Contact:
Piper Conrad media(at)5kfish(dot)com
###