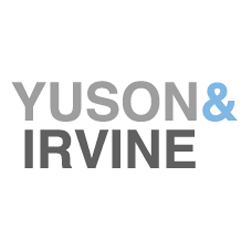 Fixed-price, low-cost solution eliminates recruiters' fees and delays associated with the hiring process
New York, NY (PRWEB) September 12, 2012
Yuson & Irvine is pleased to announce the launch of its Flex AGC solution, a unique offering for legal departments in need of a full-time, experienced transactional attorney.
Flex AGC provides clients with long-term, full-time access to a senior Yuson & Irvine attorney who handles complex transactions at a single, fixed rate that is far less than the cost of hiring a comparable attorney. Flex AGC eliminates recruiters' fees and the weeks of delays that typically result from candidate evaluations, employee on-boarding and formal training. Yuson & Irvine is committed to providing great legal work - efficiently, transparently, and with an eye toward providing maximum, predictable value at every stage. Flex AGC extends this commitment to clients in a manner that makes adding a full-time, senior lawyer a quick, easy and cost-effective exercise.
The Flex AGC solution is managed by Yuson & Irvine partner and co-founder, Sol Irvine. As trusted advisor to many of the world's leading law departments and a veteran commercial negotiator, Sol is uniquely suited to oversee the revitalization of the outside counsel role. Sol is a leader in developing technology- and process-driven approaches to drive efficiencies and consistent outcomes in contract negotiations.
About Yuson & Irvine (http://www.yusonirvine.com): Blending decades of trust with process- and technology-driven efficiencies, Yuson & Irvine is a New York City-based law firm focused on corporate and compliance matters. Yuson & Irvine's lawyers have worked at the world's top law firms, legal departments and LPO providers, and its clients include sophisticated global legal, sourcing and compliance departments who are seeking lawyers that take the time to listen, know their business implicitly, and leverage all available tools, processes and resources to provide world-class legal transactional work at fixed rates. Yuson & Irvine is revitalizing the outside counsel paradigm for its clients' benefit, by bringing efficiency, predictability and value to every relationship.