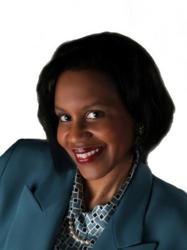 Columbia, South Carolina (PRWEB) June 17, 2011
Professional speaker and motivational expert, Dr. Yvonne Corppetts, announces the new release of her book, "Take Charge for Major Success." The book was published in traditional and eBook format by EDGE Publishing Company in Manassas, Virginia. Dr. Corppetts is looking forward to sharing her inspiring message with audiences nationwide.
In today's modern world, there's no denying that roadblocks to success seem to be everywhere. What's more is that many people who face these roadblocks experience problems where they cannot see "the forest from the trees" and have a hard time navigating through life and getting back to a positive frame of mind. However, local author, educator and professional speaker, Dr. Yvonne Corppetts is driven to helping these individuals, as well as those who are looking for greater satisfaction in their own lives. Her new book, "Take Charge for Major Success," published by Manassas, Virginia-based EDGE Publishing Company, was recently released and aims to deliver real solutions to life's tough problems.
"I am very excited about the release of my book and am looking forward to speaking to individuals and groups about its message," commented Corppetts. "It is my goal to help people, regardless of their own personal situation or background to live their best life and reach toward achievements that are important to them."
"Take Charge for Major Success" takes a motivational approach to help readers realize that no matter what their past experience has been or the difficulties or challenges they have encountered, that it is possible to recreate and fashion a more positive life experience by identifying and addressing certain behavior that is standing in the way of attaining success and fulfillment. The text helps a reader identify how to discover their "authentic self," how to determine what they really want out of life, how to have "Major Success" throughout any experience, how to overcome the "booby traps" life can present, and finally, how to escape people and circumstances that hinder true well-being. The techniques in this book are based on professional theories that Corppetts has developed throughout her career.
"It was important to me to write this book as I have encountered a variety of people who have really had their perspectives and lives changed by the current economy," stated Corppetts. "My message focuses on the fact that in order to attain and live your best life you have to come to terms with your individual situation, take responsibility and then make it better. The loss of a job, the dissolution of a marriage, or any other life altering event does not have to define you. Through specific strategy it is possible to move past challenging times, in a professional or personal capacity, and ultimately take charge for major success!"
Corppetts holds a PhD in Education as well as other degrees in social work, sociology and psychology. She is an accomplished and award winning professional speaker and motivational expert who has experience working with a variety of groups and caters her speaking engagement based upon goals of the company, industry or group presented to.
The book was published by EDGE Publishing Company and is available in both soft cover and Kindle eBook formats. For more information on the book, "Take Charge for Major Success," or to contact Dr. Yvonne Corppetts for information on her presentations or speaking engagements please visit http://www.dryvonnecorppetts.com or send an email info(at)dryvonnecorppetts(dot)com.
ABOUT:
Dr. Yvonne Corppetts is a professional speaker, educator, motivator and author of the non-fiction, self help book, "Take Charge for Major Success." She is a member of the National Speakers Association and Global Speakers Federation and also served in the U.S. Army and U.S. Air Force for twenty years. A former Commander with an extensive background in behavioral science, she has worked with a variety of individuals from different walks of life and backgrounds. Her presentations and writings include information on escape and evasion techniques that help readers and audience members rise above mediocrity.
Corppetts has written several articles on personal growth and professional development. She holds a PhD in Education from Capella University as well as degrees in social work, sociology and psychology. She lives in Elgin, SC.
Dr. Yvonne Corppetts can be found online at http://www.dryvonnecorppetts.com.
Book purchasing information, press inquiries and appearance requests should be directed to info(at)dryvonnecorppetts(dot)com or by calling (803)727-0344.
###