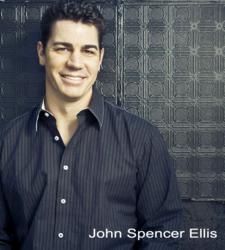 This interview is more than just strength training. It's an in-depth discussion about success in life.
Rancho Santa Margarita, CA (PRWEB) February 01, 2012
With a laser focus on his top passions and priorities, unconventional, successful strength and conditioning coach Zach Evan-Esh offers his latest tips for training, insights on the fitness and strength conditioning industry, the need for mental fitness as well as physical fitness, and more in a brand-new online interview.
Evan-Esh, in particular, hones in on the need to focus on three or fewer areas so that personal trainers can succeed in a niche rather than flounder by trying to do everything at once as well as the ease and importance of marketing today, which is more affordable and available than ever. He also shares personal stories and tips for better work and life productivity.
"If you are a fitness or strength conditioning coach or have an interest in personal training, you will really enjoy this fun, insightful, no-holds-barred interview with Zach. He offers some unique nuggets of wisdom that can help all fitness and coaching pros, whether you prefer conventional or unconventional training methods, hardcore training or mind-body training," said John Spencer Ellis, founder of John Spencer Ellis Enterprises, a fitness and personal development solutions company.
In addition, the free online interview session also offers a list of Ellis' and Evan-Esh's top books and ebooks that offer useful lessons for fitness and life, streamlining, productivity and saving time, the use of technology in strength and conditioning, the importance of continuing education and personal growth as well as information on the fitness, strength and conditioning program created by Evan-Esh.
"I wish I had learned to train the mind when I was younger," said Evan-Esh, who combines strength training with mountain biking, combat sports, swimming, running and more. "Exercise is easy to find, but learning about the mind is a little more intricate and unique, but so powerful." The interview is now available online at http://johnspencerellis.com/zach-evan-esh-fitness-business-and-training-interview-with-john-spencer-ellis/
About John Spencer Ellis Enterprises
John Spencer Ellis Enterprises is a solutions provider for fitness and coaching professionals around the world, providing education, turn-key business programs, coaching and resources for new and advanced fitness and coaching professionals. For more information about John Spencer Ellis Enterprises or to view the online interview with Zach Evan-Esh, please visit http://johnspencerellis.com/zach-evan-esh-fitness-business-and-training-interview-with-john-spencer-ellis/.
###