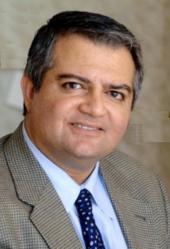 Beverly Hills, CA (PRWEB) January 22, 2013
Dr. Parsa Zadeh, Beverly Hills dentist, now offers a second opinion consultation for patients who are considering a full mouth reconstruction. A full mouth reconstruction is a comprehensive dental treatment that may include one or more dental surgeries or procedures. A full mouth reconstruction is designed to correct extensive dental problems or multiple dental problems, such as severely worn teeth, chipped or broken teeth, multiple missing teeth, or problems with the bite alignment.
A full mouth reconstruction may involve several different procedures. Some common procedures used in a full mouth reconstruction include opening or closing the bite, replacing missing teeth with dental implants, placing permanent or temporary dental bridges, using crowns to hold together a structurally compromised tooth or to cover a misshapen tooth, placing porcelain veneers to cover badly stained, misshapen, or poorly spaced teeth, and using dental bonding to cover stained, misshapen, or poorly spaced teeth or repair cracks and chips in the teeth.
Individual dentists approach a full mouth reconstruction in different ways. Some dentists prefer placing bridges over placing dental implants, for example. These differences occur because some dentists do not have the necessary skills or qualifications to perform certain procedures, among other reasons. Because of these differences, it is important to get a second opinion before you contract with a dentist to perform a full mouth reconstruction. The full mouth reconstruction can be a very involved process, and it is important to select the treatment plan that is right for your needs.
In addition to a full mouth reconstruction, Dr. Zadeh, Beverly Hills teeth whitening specialist, offers many other cosmetic dental procedures, including Zoom whitening and other teeth whitening procedures, Invisalign aligners, porcelain veneers and Lumineers, dental bonding, and gummy smile surgery.
About Dr. Zadeh, Cosmetic Dentist Beverly Hills
Dr. Zadeh, Beverly Hills porcelain veneers expert, graduated from the College of Dental Surgery in Manipal in 1984. He has over 25 years of experience with general cosmetic dentistry treatments, as well as dental surgery.
Contact
Dr. Parsa Zadeh, DDS
9100 Wilshire Boulevard, Suite W448
Beverly Hills, California 90212
Phone: (310) 273-9919
Website: http://www.zadehdentistry.com