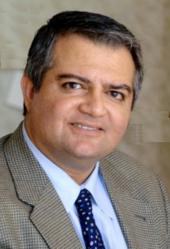 Beverly Hills, CA (PRWEB) December 04, 2012
Dr. Parsa Zadeh, Beverly Hills gummy smile specialist, and the staff at Zadeh Dentistry are pleased to announce that they are now offering a free consultation for patients who are considering undergoing a gummy smile procedure. During this no-obligation consultation, Dr. Zadeh, gummy smile surgeon, examines the patient's teeth, jaw, and mouth and develops a customized treatment plan, designed specifically for the causes of the patient's gummy smile.
Dr. Zadeh's patent-pending Gum Lift procedure is not a one-size-fits-all treatment for gummy smiles. Instead, it is a collection of surgical techniques that Dr. Zadeh uses to address the various possible causes of a gummy smile. Since each patient's smile is unique, the surgery must address the patient's specific needs if the procedure is to be successful.
Dr. Zadeh, gummy smile dentist, has years of experience fixing gummy smiles, and has treated thousands of patients from all over the country. He specializes in treating difficult or complicated cases of gummy smiles, and has helped many patients that have attempted gummy smile treatment in the past but without success.
In addition to gummy smile surgery, Dr. Zadeh performs a number of dental surgeries and cosmetic dental procedures at his Beverly Hills practice. He performs teeth whitening, fits patients with veneers and Lumineers, places dental implants, performs full mouth reconstructions, fits patients for Invisalign aligners, and places inlays and onlays, to name a few of the many services he offers.
One reason why Dr. Zadeh knows how to fix a gummy smile with such a high degree of success is because he has undergone extensive surgical training. Dr. Zadeh graduated with honors from the College of Dental Surgery in Manipal in 1984, and has been practicing cosmetic dentistry in California for over 25 years. Additionally, he has completed over 1,100 hours of continuing education. This commitment to continuing education earned him Master status from the Academy of General Dentistry in 2010. Dr. Zadeh has won national, as well as regional, awards for excellence in general and cosmetic dentistry.
Contact Dr. Zadeh at (310) 273-8414 or visit http://www.beverlyhillsgummysmilespecialist.com for more information. Dr. Zadeh's office is located at 9100 Wilshire Boulevard, suite W448 in Beverly Hills, California 90212.