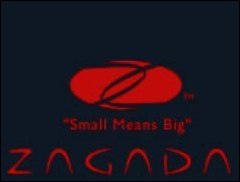 (PRWEB) March 27, 2007
Miami-Coral Gables, FL Zagada and Waagstein Research announce the co-publication of the ZagadaWaagstein India IT Services Executive Report 2007: "Depth and Completeness." This executive report publication on the US$36 billion Indian IT industry uses Zagada's Latin American BPO contact center executive series framework, and is the first of four concise and actionable co-publish reports in this expanded BRIC (Brazil, Russia, India, China) IT Services series. The report is immediately available for purchase at Zagada.com.
The report gives strategic city-by-city talent analysis, IT Engineer graduation stock and graduation density forecasts, service supplier profiling, real estate costs, the latest tax increase and incentive assessment, infrastructure, communication and teledendity analysis, and quality of life rating. The report finds that India's 450,000 annual engineering graduates in 2006 will increase by almost 100,000 with over 600,000 annual graduates in subsequent years. Direct employment reached almost 1.3 million at the end of 2006. IT Sector growth is projected at 35% in 2007.
A total of 12 states and 17 cities are evaluated in detail like never done before. Rising costs and local capacity constraints, the report finds, are driving companies to Tier 2 cities such as Chennai (Madras) Hyderabad and Puna (Poona) and Tier 3 cities such as Jaipur, Chandigarh, Mysore and Ahmedabad. The six leading Tier 1 and 2 cities generate 95% of current IT revenues.
The report offers 18 detailed, interrelated figures and tables, and service supplier assessment, supported by fresh and insightful analysis provided by Waagstein analysts on the ground in India. The study is a must-read for executives and corporate buyers planning an Indian entry or expansion strategy. India has over 3,000 IT service providers, with its 12 largest service providers generating almost US$11 billion in 2006 revenues and employing over 275,000 workers.
India's high growth rate has lead to problems with inadequate public infrastructure, salary inflation and high attrition rates in major tier one cities. This increases the attractiveness of Tier 2 and Tier 3 tier cities where quality of life, lower wages and other costs are increasingly attractive. The report evaluates fourteen Tier 1 and Tier 2 cities and identifies the most attractive alternatives.
Companies are invited to purchase the India IT Executive Services Report 2007 online at http://www.zagada.com or send email enquiries to Ghandi @ zagada.com. Buyers interested in subscribing to the complete BRIC IT Services series, please send emails to BRIC @ zagada.com. Zagada can be reached by phone at 786 348 7531 or 305 529 9028. Purchases made by check should be sent to 145 Grand Avenue, Coral Gables, Florida 33133.
About Zagada Markets
Zagada is a Business Development analytics firm. The company has established expertise with an analyst network in Latin America, Central America and the Caribbean. Its co-publishing partnership with Waagstein Research extends its reach to Asia-Pacific and Europe. Zagada Institute is the research arm under which the company publishes reports and analysis on emerging countries, cities and service supplier companies and distributes its weekly Nearshore Journal outsourcing newsletter. The company also offers customized research, mergers and acquisition deal – sourcing and distributor, and partner analysis. Please visit Zagada at http://www.zagada.com.
About Waagstein Research
Waagstein Research provides IT governance services in the Nordic and North European region. The focus is on the business and financial aspects of IT operations in large organizations. Waagstein Research's industry-specific analysis, competitive insight and strategic advice give businesses the tools they need to optimize the business value of IT. With analysts in India and Indonesia since 2003 Waagstein Research has established a strong knowledge of the Indian and Asian outsourcing opportunities. Please visit Waagstein Research at http://www.waagstein.se.
Contact Us
Zagada Institute
Pamela Sharp 786 348 7531
Pamela @ zagada.com
# # #