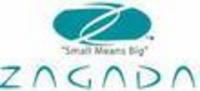 Miami and Coral Gables, Fla. (PRWEB) July 24, 2008
Zagada Institute announces the publication of its Caribbean Contact Center & BPO Report 2008-2010: "A Care Process Analysis".
The report finds that the region's agent and business process outsourcing (BPO) talent base has grown from 24,000 since 2005 to almost 65,000 -- a 284 percent growth, and will exceed 101,000 by 2010. The numbers of call centers and BPO companies have also grown from 85 to 135. The economic impact has almost tripled from US$500 million in 2005 to just under US$1.5 billion.
The study offers details on costs, demographics and service suppliers to U.S. corporate buyers and sourcing executives for comparing and evaluating the leading service suppliers and each of the 12 English and Spanish markets. Case studies on e-Services Group International -- the Caribbean's leading operator, KM2 and Contact Center International are featured to lend operational context to Jamaica, the Eastern Caribbean and the Dominican Republic.
The report highlights that with almost 50 percent of the agent and BPO talent capacity, and 57 of the region's 135 service supplier companies, the Dominican Republic has now surpassed Jamaica's 30 percent market share and its 24 service suppliers and has become the leading market.
The Zagada Contact Center & BPO Report 2008-2010 Report summarizes the key internal and external challenges facing the Caribbean Nearshore markets and offers summary cost comparisons between the Caribbean Nearshore, Mexico and the Asian Offshore markets.
Companies are invited to purchase the report at http://www.ZagadaStore.com. Email enquiries should be sent to Report@zagada.com. All purchases made by July 31st receive a 15 percent discount. Purchase on a second report receives a 50 percent discount.
Companies interested in subscribing to Zagada's complete report series, supplier ratings and advisory service are invited to contact Zagada directly at 786-348-7531 or 305-529-9028 to reach our South Florida office, or send e-mails to Subscribe@zagada.com.
About Zagada Institute
The Zagada Institute is the research arm of Zagada Markets.
About Zagada Markets
Zagada is a business development analytics firm. The company provides research, indexes, proprietary rating and tailor-made advisory services on countries, cities and service suppliers to corporations. Zagada is the developer and publisher with its joint venture partner Waagstein Research of the Zagada Waagstein Global Outsourcing 100 Index (ZAWA100), which is the first global equity index benchmark on service globalization (outsourcing). The company principally serves the corporate buy-side and is totally focused on delivering sourcing analytics on the global outsourcing sector. Please visit Zagada at http://www.zagada.com and Zagada's index site at http://www.ZagadaWaagstein.com.
MEDIA:
Pamela Sharp, Communication Department
Zagada Markets
786-348-7531
press@zagada.com
# # #