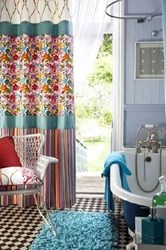 Fabric with Colour and Vibrancy
(PRWEB UK) 29 October 2013
Curtains Made Simple this week launches another two of the fantastic new collections from design house Prestigious Textiles' new autumn/winter 2013 brochure.
Both Blossom and Zambezi are part of 17 new collections introduced by the Yorkshire-based fabric house which this year celebrates 25 busy years of existence in which it has impressed the worlds of both house furnishing and interior design.
The Blossom and Zambezi collections are both distinctive and, when placed alongside, couldn't look any different. Blossom aims for a vibrancy and brightness, providing a room with a light and airy feeling. Zambezi, on the other hand, is all about opulence and sophistication with its mesmerizing metallics and textured, gleaming faux hides in earthy tones.
"Both fabric collections are sure to provide completely different atmospheres in a room," said a spokesman for Oxfordshire-based Curtains Made Simple. "But each is equally stunning in its own right. The Zambezi fabrics in particular are incredibly tactile as well as eye-catching and would be perfect for upholstery and accessories such as cushions and beanbags.
"One thing is for certain, no-one could ever accuse the design house Prestigious Textiles of producing similar fabrics. There really is as wide a range of choice as you could possibly have in the new autumn/winter range – as the contrast between these two collections demonstrates perfectly."
The Blossom fabric collection range is printed on hard wearing cotton and includes stripes as well as jubilant florals and an embroidered range.There is a spring and summer feel to the fabrics which are printed in pretty and vibrant shades named Ruby, Cassis, Mimosa and Geranium.
Zambezi fabric collection is an impressive collection of hard-wearing faux leathers in browns, golds and silver greys which will bring grandness as well as luxury to a room. Ideal for re-covering sofas or seats or for forming into cushions or beanbags, all the ranges in this collection work well together. The faux hides are particularly striking texture-wise with a range of diagonal embossing, ribbed surface and roughly textured. Then there are the gleaming and smooth metallics.
Curtains Made Simple offer all the Prestigious Textiles new autumn/winter 2013 collections via their website.
About Curtains Made Simple:
Curtains Made Simple is a made to order soft furnishings company with easy to use online ordering for curtains, roman blinds, cut length fabric, cushions, pelmets, bedspreads / throws, duvets covers, bean bags, tablecloths, curtain valances and fabric samples.
Curtains Made Simple has over 10,000 fabrics to choose from including fabric from Cath Kidston, IKEA, Cabbages & Roses, Susie Watson, Kate Forman, Linens from Ada & Ina, Clarke & Clarke and Prestigious Textiles.
Our aim is to provide the quality and personalised service of the high street with the prices of the internet.