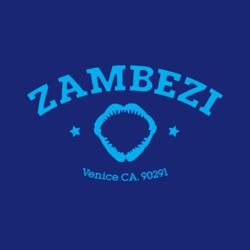 As the world gets smaller, and China is a centerpiece, we want to be there – telling stories around great brands
Venice, CA (PRWEB) January 11, 2012
Full-service creative agency Zambezi announced that it has expanded its services with a new office in Shanghai, China. The opening signals the agency's momentum and ability to work with Chinese clients as well as international brands that market themselves in China.
With a steady growth forecast, the new office will offer mainline and digital creative development, production, and strategic planning services to brands. As needed, the Shanghai office will work in concert with Zambezi's existing Los Angeles headquarters.
"We see China as a good bet for the next decade – not just a short-term play. As the world gets smaller, and China is a centerpiece, we want to be there – telling stories around great brands" said Chris Raih, co-Founder and Managing Director of Zambezi.
The agency's first international campaign to come out of the new office is for the basketball division of Chinese sneaker giant, Li-Ning. The campaign, which is currently in the initial stages of rollout, is a five-part animated film series featuring NBA and Chinese Basketball Association stars. The work boldly reinforces the brand's positioning in a dynamic, entertaining medium. With three of the five episodes released virally to date, the series has already reached 2.5 million views on YouKu (China's equivalent to YouTube).
Zambezi's sweet spot is advertising what Raih calls "passion brands" – products that young consumers feel an emotional connection to. The agency embraces brands grounded in sports and pop culture, and its clients include Beats By Dr. Dre, popchips, Champs Sports, and NBA franchises. "We've earned a reputation as creative people who are very comfortable working with celebrity endorsers – while collaborating with them in service of the brand, not the other way around."
In the past 12 months, Zambezi's work has also secured them the honor of Advertising Age's 'Small Agency of the Year - West Region', as well as a place on the 2011 Inc 500 | 5000 list of fastest-growing companies in the US. And now the agency is setting its sights on new markets.
"Shanghai is on a shortlist of the most dynamic, influential cities on earth," says Raih. "We're thrilled to call it our new home – and a gateway to this great country."
About Zambezi:
Zambezi is an independent, full-service creative agency established in 2006, and works with brands like Champs Sports, Beats By Dr. Dre, 2K Sports, popchips, Phiten, Sprite, smartwater, the Portland Trail Blazers, and the LA Lakers. For more information visit http://www.zambezi-la.com/
###