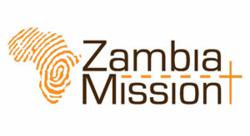 This is an opportunity for us to celebrate
Searcy, Arkansas (PRWEB) September 08, 2011
The board of trustees for Zambia Mission Fund will be introduced to the new online auction site for the upcoming Tree of Mercy Benefit Event at their board meeting slated for Saturday September 17th at 8:30am. The board meets at the Heritage Inn on the campus of Harding University in Searcy Arkansas.
The Tree of Mercy Benefit event will feature the premier showing of the short film Nawona: The Way You See September 17th at 7pm at the Historic Paramount Theatre in Abilene, Texas. "This is an opportunity for us to celebrate" according to KB Massingill, co-director of Zambia Medical Mission and president of Franchise Thinking. "The film provides an un-narrated glimpse of a woman who regained her sight because of cataract surgery performed during this year's medical mission" said Massingill.
The event is intended to celebrate the success of Namwianga Mission near Kalomo Zambia. Kalomo is located in the Southern Province of Zambia just a few miles north of the Zambia border with Zimbabwe. The mission includes George Benson Christian College, a secondary school, several primary schools, Namwianga Zonal Health Clinic and Namwianga Christian Radio.
The group is also conducting an online auction in advance of the event by partnering with the company Bidding For Good. The auction may be found at http://www.biddingforgood.com/zambia.
The area served by Zambia Medical Mission is remote according to Massingill, and "we frequently have no telecommunication with the outside world during our clinics except for satellite phones."
This year Zambia Medical Mission treated over 16000 individuals during six days of clinics in four locations. The group sets up in school buildings, and uses tent-like canopies where buildings are not available to allow doctors, dentists, and nurses to see patients. Each medical volunteer from the United States or Canada is teamed up with a Zambia medical volunteer. All medical participants undergo registration with the country of Zambia.
The team often requires two support personnel for every medical volunteer in order to be able to see as many patients as they do in a short period of time.
###