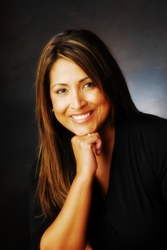 Open communication is a huge part of our firm's culture
Tucson, Ariz. (Vocus) February 8, 2010
Claudia Zanes has been appointed Chief Executive Officer of Zanes Law, a Tucson-based injury law firm that she co-founded with her husband Doug Zanes in 2003. She's been the firm's business manager for the past seven years and now, as CEO, will be dedicating 100 percent of her time toward fostering the vision, growth, and profitability of the firm. Specifically, opening new offices and continuing to build brand awareness in the community.
One of the first things she did as CEO was talk to the staff about what this change meant for them, the business, and their clients.
"Open communication is a huge part of our firm's culture," said Claudia, whose goals for the year include building a cohesive leadership team and continuing to invest in the firm's employees. "I want to be sure everyone understands the firm's vision and goals, and it's just as important for me to understand our employees' professional and personal goals."
And she's quick to take action. Soon after gathering employee feedback, she began the process of implementing a more comprehensive benefits program. She hopes this step is just one of many in the path to becoming a great leader. "Our staff's welfare is of utmost importance because they make Zanes Law what it is," she explained.
While serving as the firm's business manager Zanes controlled the firm's financial resources and developed the office systems that allowed the firm to develop from a start-up to a multimillion-dollar company. She also implemented goal-driven practices that defined the firm's direction, objectives, and prospects, which have continued to spur company growth.
"Claudia's business and marketing savvy is a great complement to my strength as a lawyer," said attorney Doug Zanes, co-founder of Zanes Law. "The more we grow, the more visible we are, the more accessible we become to people who need our help. That's marketing, and that's where Claudia will continue to excel in her new role as CEO."
She continues to be the driving force in implementing the firm's culture, which includes a focus on clients, the success of the firm, and becoming a positive influence in the community. A prime example of her efforts is the firm's outreach program. The firm participates in San Miguel High School's corporate internship program, which allows students to earn part of their tuitions by gaining professional experience at the law firm. During the holiday season, everyone at the firm supports The Salvation Army by donating 100 turkeys on Thanksgiving as well as donating gifts and volunteering at a local domestic violence shelter. They also support the Community Food Bank by collecting and donating food for those in need.
As Ms. Zanes moves into her new responsibilities as CEO, the firm will require additional employees. This includes a senior accountant and a marketing coordinator as well as support staff for various departments. Call (520) 881-9311 to learn more about these jobs.
About Zanes Law
Founded in 2003, Zanes Law has quickly earned the reputation of being one of the top personal injury law firms in Arizona. Attorney Doug Zanes, co-founder of Zanes Law, has been successfully representing auto accident and personal injury victims for more than a decade. The Zanes professionals have represented clients who have suffered catastrophic injuries caused by railroad companies, municipalities, trucking companies, construction companies, negligent individuals, and corporate defendants. Zanes Law professionals have successfully advocated on behalf of clients across Arizona, including clients from both the greater Tucson and Phoenix areas, as well as clients from both Southern Arizona and Northern Arizona communities. For more information, visit http://www.ZanesLaw.com.
###