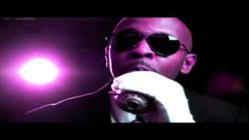 Miami, FL (PRWEB) April 25, 2013
Coast 2 Coast Mixtapes announces the release of the new video "Another Day" by Zangba Thomson. The video, presented by Coast 2 Coast Video Distribution, is now available for view on YouTube. The single, "Another Day," is featured on "The Hotep Brother Soundtrack," which is Thomson's soulful album to "The Hotep Brother Manuscript," a fictional novel written by Thomson.
Zangba Thomson migrated to Southside Jamaica-Queens, NY, when he was 8 years old, from Bong Mines, Liberia. He chose the music industry because it provided the most progressive way for him to tell his story and to deliver the timely message that (P) Positive (E) Energy (A) Always (C) Creates (E) Elevation (PEACE).
Influenced by Michael Jackson, the Motown era, KRS-ONE, Tupac, Nas, and more, Thomson's aim is to create classic music that will still be relevant years down the road. He strives to brighten up the airwaves with positive vibrations and is determined to bring back the consciousness and soul in hip-hop music. His projects are filled with positivity, smoothness, and originality.
Thomson is not only a songwriter; he also writes screenplays for movies, and novels. He is not only focused on building his music career; he is also an entrepreneur with his production and publishing company Bong Mines Entertainment LLC. Thomson's debut novel "Three Black Boys" has been read by Nas, embraced by Harlem-USA, and has even made its way into the White House. Since his success with the book, he has worked and released other literary projects, receiving great accolades.
This year, Thomson will be releasing the novel "Three Black Boys-Tomorrow After Supper." along with a few music projects. Watch the video "Another Day" now.
About Coast 2 Coast Mixtapes
Coast 2 Coast Mixtapes are the most widely distributed mixtapes in the world, with over 100 million downloads/plays generated by over 200 volumes officially hosted by major artists. Coast 2 Coast has a solid reach in the new music industry with a digital magazine, DJ coalition, industry tips blog, yearly convention, and more. Coast 2 Coast Mixtapes represents a unique opportunity for artists of all urban genres, from major to indie. For more information, visit http://www.coast2coastmixtapes.com.
###