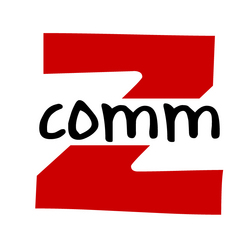 Social networking and digital campaigns are proven tools to engage with members and enhance their experience. This event enabled organizations to leverage this powerful tool for a successful, results driven campaign
Bethesda, MD (Vocus) October 21, 2010
zcomm, a nationally-certified Women's Business Enterprise marketing & communications agency specializing in audio and video production & distribution and digital PR, today announced that zcomm Director Robin Lane presented at the Bisnow Digital Strategies Event. The conference was held at BLT in Washington D.C. on Wednesday, October 20In addition, zcomm served as an official sponsor of the conference.
Lane served as part of a panel of industry experts along with Peter Hutchins from ASAE & The Center for Association Leadership, Margaret Core from Biotechnology Industry Organization, David Ervin from Kelley Drye & Warren LLP, Christian Moritz from National Association of Manufacturers and Robert Bachle from NavigationArts. The panel discussed how to implement an effective digital campaign for associations and non-profits and offered tips on what's working in social media, overcoming social media challenges and implementing an effective strategy for organizations.
"Social networking and digital campaigns are proven tools to engage with members and enhance their experience. This event enabled organizations to leverage this powerful tool for a successful, results driven campaign," says Lane.
Digital Strategies is designed for associations and non-profits that are rapidly adopting digital marketing strategies to attract and retain members.
To view clips from the panel or download zcomm's social media whitepaper, visit the zcommunications website.
About zcomm
zcomm, short for z communications company, is a national broadcast public relations firm located in Bethesda, Maryland, a suburb of Washington, D.C. and ranks as one of the top 15 PR firms in Washington, DC. Founded in 1989, zcomm produces audio and video packages and distributes client content via radio, TV and online. Specializing in broadcast PR services such as radio news releases, satellite and radio media tours, social media, podcasts and radio promotions, zcomm uses the latest technology to deliver measureable results to industries including for government, consumer, healthcare associations, beauty and fashion, corporate and more. zcomm's services are available in both English and Spanish. For more information, visit http://www.zpr.com. Follow zcomm on Facebook http://www.facebook.com/zcommunications or Twitter @zcommunications for the latest information.
###