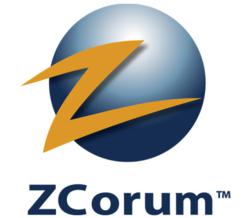 It's been great, because they're not only handling Internet support 24/7, but our cable TV customers have someone they can call who can help them at night and on the weekends.
Alpharetta, GA (PRWEB) November 19, 2012
ZCorum, a leading provider of managed broadband services and diagnostics, announced today that they have begun providing service for FirstMile Technologies. ZCorum began provisioning FirstMile's cable modems in June, along with providing diagnostics for the Indiana-based cable company. In August, ZCorum took over 24x7 technical support for FirstMile's Internet subscribers, as well as after-hours support for cable TV customers.
"We originally contacted ZCorum about helping us out on the support side," said Craig Kunkle, President at FirstMile. "That's been great, because they're not only handling Internet support 24/7, but our cable TV customers have someone they can call who can help them at night and on the weekends." Kunkle said he quickly realized ZCorum could assist in other areas. "As we were in discussions, we saw that we could offload our provisioning to ZCorum, plus get access to their TruVizion software, which has already proven to be a great tool in our operation."
Kunkle said ZCorum also assisted with the purchase of new equipment for their cable plant. "We had several pieces of access equipment that we wanted to consolidate into one. ZCorum made a recommendation on the equipment we should get, and then they configured everything for us and helped turn it up. The engineering support we've received has been a true asset." Kunkle added, "We can tell that ZCorum really prides themselves in their level of customer service, which is something we at FirstMile can relate to."
FirstMile Technologies became reality in 1999, and became one of the first to offer Cable TV, Internet and Telephone service from one source on one bill. Since that time, FirstMile has expanded its product offering to include VoIP telephone systems and services for commercial customers throughout central Indiana.
"It's great when a company like FirstMile is able to fill an important need in their community," said Julie Compann, President of ZCorum. "We're ready to assist wherever we can to help them deliver the best possible service and support for their subscribers."
About ZCorum
ZCorum is a premier provider of broadband Internet and communication solutions to telcos, cable companies, utilities, and municipalities, assisting in all facets of broadband implementation, integration, engineering and consulting, network monitoring and diagnostics. ZCorum also offers wholesale, private-labeled Internet services, including data and VoIP provisioning, email, Web hosting, and 24x7 support for end-users, enabling service providers to compete effectively in their local rural and suburban markets. ZCorum is headquartered in Alpharetta, GA. For more information, please visit http://www.ZCorum.com.
About FirstMile Technologies
FirstMile Technologies is a local, family-owned business that has served central Indiana area for more than 30 years as a home-builder and neighborhood developer. The idea for FirstMile Technologies began more than a decade ago, with builder/developer Paul Estridge, Jr.'s desire to connect the residents of his neighborhood developments in Central Indiana like neighbors had never been connected before. Through a bigger pipe, with greater bandwidth than ever before available to homes and homeowners, Paul envisioned residents having the highest level of technological connectedness; one that would powerfully transform the way neighbors could work, shop, be educated, and receive medical services and much more, all from their homes. For more information please visit their website at http://www.firstmile.net.