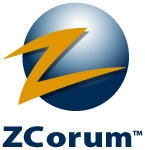 We're expecting great things from ZCorum. We already have a great working relationship and are getting the operational support we need, when we need it.
Alpharetta, GA (PRWEB) November 06, 2012
ZCorum, a leading provider of managed broadband services, announced today that they have signed an agreement with St. Maarten Cable TV to provide full managed services for the Caribbean company. In addition to the fleet of support services that will be provided, including CATV support, St. Maarten will also receive access to TruVizion, ZCorum's cable modem and CMTS diagnostic application. With this new agreement, St Maarten will migrate from another service provider and begins service with ZCorum this week. St Maarten's parent company, Innovative Communications, is also considering ZCorum for solutions for its other four companies in the Caribbean.
Beulah Jonis, St. Maarten Cable's long time Managing Director, explains, "We're expecting great things from ZCorum. We already have a great working relationship and are getting the operational support we need, when we need it. Our subscribers are also receiving the first class customer support they expect from us. We anticipate a long and happy relationship with ZCorum."
"We are delighted to be entering the Caribbean market with the signing of St. Maarten Cable TV", says Julie Compann, ZCorum's President. "We're pleased that St. Maarten saw us as the number one choice to serve its customers. ZCorum takes great pride in serving our providers with world class products and we look forward to a mutually satisfying relationship."
About ZCorum
ZCorum is a premier provider of broadband Internet and communication solutions to telcos, cable companies, utilities, and municipalities, assisting in all facets of broadband implementation, integration, engineering and consulting, network monitoring and diagnostics. ZCorum also offers wholesale, private-labeled Internet services, including data and VoIP provisioning, email, Web hosting, and 24x7 support for end-users, enabling service providers to compete effectively in their local rural and suburban markets. ZCorum is headquartered in Alpharetta, GA. For more information, please visit http://www.ZCorum.com
About St. Maarten Cable TV
St. Maarten Cable TV has been providing TV service to the St. Maarten population since October 1987. St. Maarten Cable TV offers local, regional and international programming and high speed internet. For more information please visit their website at http://www.innovativevi.net/sxmcable/about-us