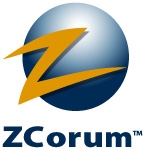 We knew ZCorum had a good reputation, and it was clear as we went through our evaluation process that they would be the best fit for our company and our subscribers.
Atlanta, GA (PRWEB) November 16, 2011
ZCorum announced at the SCTE Cable-Tec Expo today that Stowe Access has joined a growing list of cable providers who have signed up to receive managed broadband services from the Atlanta-based wholesale provider. ZCorum will be providing real-time provisioning of Stowe's cable modems and EMTAs, plus will host the email accounts for the company's subscribers. ZCorum will also provide 24 x 7 technical support for Stowe's Internet customers. The two companies are working together to have all services transitioned over to ZCorum by the end of the month.
Stowe Access rests comfortably in the beautiful, Green Mountains of Stowe, Vermont, and provides broadband Internet services to the bulk of resorts and residents there, along with cable television and digital voice service. According to General Manager, Rick Rothammer, they carefully weighed their options before deciding who would service their customers. "We wanted to take our time to find the right partner, so we looked at several providers over the course of this year. We knew ZCorum had a good reputation, and it was clear as we went through our evaluation process that they would be the best fit for our company and our subscribers."
As part of the new agreement, Stowe Access will also be able to take advantage of TruVizion, ZCorum's popular Web-based application that provides cable modem and CMTS diagnostics. TruVizion was named one of FierceCable's Fierce 15 in 2010. Providers use the tool for troubleshooting individual end-user modem and EMTA issues, as well as tracking down more widespread problems that are affecting plant performance. "We're very happy to welcome Stowe Access to our family of Affiliates," said Julie Compann, President and Chief Operating Officer at ZCorum. "We're thankful that they've entrusted us to provide services and support for their customers, and look forward to a long and successful relationship."
Those interested in learning more about ZCorum's services, or in an on-line demo of TruVizion, can contact ZCorum at 1-800-909-9441 or by email at info@ZCorum.com. The company will also be will be exhibiting at the SCTE Cable-Tec Expo in Atlanta this week in booth #1801.
About ZCorum
ZCorum provides broadband Internet and communication solutions to telcos, cable companies, utilities, and municipalities, assisting in all facets of broadband implementation, integration, engineering and consulting, network monitoring and diagnostics. ZCorum also offers wholesale, private-labeled Internet services, including data and VoIP provisioning, email, Web hosting, and 24x7 support for end-users, enabling service providers to compete effectively in their local rural and suburban markets. ZCorum is headquartered in Alpharetta, GA. For more information, please visit http://www.ZCorum.com.
About Stowe Access
Stowe Cablevision has been providing Cable TV in Stowe, VT since 1984, and expanded their service area into Jeffersonville, VT in 1987. Today, in addition to television service, the company provides broadband Internet and digital phone, and covers 90% of the resorts in the Stowe.
###