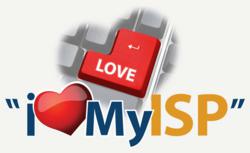 I'm thrilled that we received the most votes in ZCorum's contest. We work hard to provide the best Internet experience available, so it's very encouraging to read all the nice comments
Alpharetta, GA (PRWEB) February 14, 2013
Just in time for Valentine's Day, ZCorum announced today the winner of their 'I Love My ISP' contest. The contest, which ran on ZCorum's blog, asked entrants to leave a comment explaining why they love their ISP. The ISP that received the most votes was TV Cable/Zing, a service provider based out of Rensselaer, IN. They will receive a customized plaque commemorating their win, as well as an industry spotlight on ZCorum's Website. ZCorum is a provider of managed broadband services and support to telcos, cable companies, utilities, municipalities and other Internet providers.
TV Cable / Zing is a family owned business that began providing Cable TV in the mid-1960s, and later added broadband and digital voice service. They serve Rensselaer, Morocco, and Winamac, Indiana. "I'm thrilled that we received the most votes in ZCorum's contest," said Eric Galbreath, Vice President of Operations at TV Cable/Zing. "We work hard to provide the best Internet experience available, so it's very encouraging to read all the nice comments from our customers."
"We love the Internet business, and we love ISPs, so this was a fun contest for us," said Rick Yuzzi, ZCorum's Vice President of Marketing. "We hope TV Cable displays their plaque prominently so everyone knows just how much their customers appreciate the service they provide." Yuzzi said the contest also included a chance at a gift card for all those who left a comment. The winning comment, which was randomly drawn, was from a customer named James, who loves his Internet service from NewWave communications.
About ZCorum
ZCorum provides broadband Internet and communication solutions to telcos, cable companies, utilities, and municipalities, assisting in all facets of broadband implementation, integration, engineering and consulting, network monitoring and diagnostics. ZCorum also offers wholesale, private-labeled Internet services, including data and VoIP provisioning, email, Web hosting, and 24x7 support for end-users, enabling service providers to compete effectively in their local rural and suburban markets. ZCorum is headquartered in Alpharetta, GA. For more information, please visit http://www.ZCorum.com.
About TV Cable/Zing
TV Cable/Zing is a family-owned business that began as Rensselaer Cable TV Company in 1964 to meet the demand for a more reliable television signal in the area. Today they offer Cable TV, Broadband Internet and digital phone service in Rensselaer, Morocco, and Winamac Indiana. For more information, please visit http://www.gotzing.net.
# # #