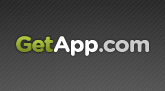 This application connector enables small businesses to save time and effort and takes the pain out of administrative tasks associated to accounting
Sydney, Australia & Barcelona, Spain (PRWEB) April 16, 2012
Zed Systems a company that assists small and medium sized businesses who use QuickBooks or MYOB accounting software with systems integration, has recently released its Zed Axis, import & export utility for QuickBooks on GetApp.com the largest cloud apps marketplace.
The most important use identified by GetApp.com for this application connector is the ability for users of QuickBooks to save time by quickly and easily importing, or exporting transactions and lists from text, IIF or Excel spreadsheets directly into QuickBooks company files.
Additionally GetApp.com highlighted three main benefits to the Zed Axis solution:
1. It saves time entering transactions into QuickBooks.
2. It improves accuracy by making the import process electronic.
3. It can perform batch update transactions, and transfer transactions between QuickBooks files.
Zed Axis is immediately available for test drive and deployment on GetApp.com at: http://www.getapp.com/zed-axis-import-export-and-update-transactions-in-quickbooks-application
Zed Axis has obtained an 8 out 10 rating for their QuickBooks application connector review on GetApp.com.
Zed Axis achieved the following ratings:
Overall: 8/10
Ease of use 4/5
Features 4/5
Value 4.5/5
Ease of deployment 4/5
" QuickBooks is one of the most popular accounting software with 4 million users worldwide but there is no easy way to import into QuickBooks transactions from Excel spreadsheets, which is a tragedy considering excel is the most popular application for crunching numbers and preparing statements." said the GetApp.com reviewer." This application connector enables small businesses to save time and effort and takes the pain out of administrative tasks associated to accounting."
For the original version of the review on GetApp.com visit: http://www.getapp.com/blog/data-conversion-quickbooks-review-zedaxis/
About Zed Systems
Zed-Systems is a company that assists small and medium sized businesses who use QuickBooks or MYOB with technology based solutions. Zed stands for Zero Entry of Data and that's our goal. By employing our knowledge and expertise of accounting systems and technology, we can eliminate unnecessary data entry from the workplace. In turn that reduces costs, increases productivity and develops the technical skills and resources of our clients which assists their businesses to grow and prosper.
Our flagship products include Zed Axis, import, export and update utility for QuickBooks, Zed Office, web based timesheets, expense and project tracking solution for QuickBooks, and Zed Timesheet an iPhone app to track time and upload to QuickBooks, all directly contribute to reduce data entry. Our customers include thousands for small and medium sized businesses in the US, Canada, UK, Ireland, South Africa, Australian and New Zealand. We are an Intuit Gold Developer and an MYOB Developer Professional partner.
About GetApp.com
GetApp.com is the #1 Cloud Apps Marketplace for business. It is a free online portal to help small to mid-sized businesses (SMBs) discover and evaluate the right applications for their business. They are supported in their discovery with a recommendation tool, product reviews, comparison tables and apps evaluation resources such as white papers to help choose the right solutions.
In addition, GetApp.com serves as a global online marketing channel for the ever-growing numbers of business application developers.
GetApp.com operates primarily in North America and the U.K. It is privately owned and backed by Nauta Capital.