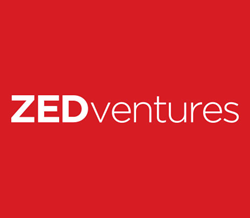 San Jose, CA (PRWEB) May 04, 2015
ZEDventures, a leading data analytics, big data enablement, and decisions sciences firm based in San Jose, California, today announced its recent expansion of the leadership team.
"Recently, we have signed on large projects for leading clients in aerospace, chemicals, oil and gas, and high tech, where we are helping our client organizations in data governance, business intelligence, and deep analytics," said Anuj Saxena, CEO, ZEDventures. "We are poised for double digit growth this year, and are excited to bring on board senior management who will add tremendous expertise to our customer engagement programs," added Saurbh Khera, Founder, ZEDventures.
Rajeev Sawhney joins ZEDventures as the Senior Vice President of Strategy & Consulting Services. In this role, he will have oversight of ZED's consulting strategy, growth initiatives and build a world-class consulting organization. Rajeev was recently with CSC as a Senior Executive and Partner in Global Business Services and prior with IBM as a Partner and North America's SAP Oil & Gas Industry Leader. Rajeev brings 25 years of consulting and industry experience with expertise in realizing business objectives through technology-enabled initiatives.
Jeremy Stierwalt joins ZEDVentures as the Senior Vice President, Analytics. He was recently with NTT Data, Inc. and Optimal Solutions, leading the solutions group and delivery practice of the Analytics service line. In his new role with ZED, Jeremy will focus on leading and delivering ZED's portfolio of Analytics products, solutions, and service offerings. He has been a featured panelist and speaker at many SAP, ASUG, Big Data and Analytics events throughout the country.
"ZEDventures is the go-to company for complex business analytics and decision sciences engagements, where we are helping business sponsors define their needs for data processing and delivering real-time intelligence for their decision-making requirements," said Saurbh Khera. "We are on track to achieve our growth targets for the year, and also plan to gain some inorganic growth through judicious acquisitions."
Both executives and other ZEDventures leadership will be hosting an executive reception at the SAP Sapphire 2015 for clients, advisors, and partners.