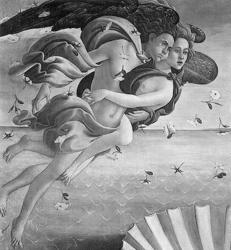 The music industry is for all of us to re-invent. There is a bright future ahead if we learn to take risks again.
London, UK (PRWEB) June 15, 2011
"Zefyr Music and Zefyr Management are officially open for business!" announces Florian David, the ex Publicis ad man and ex CARMA International's Vice President and Head of Marketing for Europe. "After nearly 18 years in marketing helping build long-lasting, consumer-centric brands, it was time for me to combine what I have learned with my passion for music and people. London is the natural place to launch a music management venture. Nowhere else do you find so much creative flair combined with such entrepreneurial drive, and people in the industry have been very supportive."
"Last year we signed French electro-rock band DESTRONICS. We know those kids have got what it takes to make a big splash globally. They are only 18 and 20 years old! One uber-talented producer in LA who loves DESTRONICS has just agreed to work with us on their next album. That producer was our number one pick. He's working with some of the coolest acts on the face of the earth and some of our favorite bands, so his appreciation of DESTRONICS' talent means the world to us. We must now continue to assemble the very best team around the band. We are not excluding any options regarding funding. This is always challenging, and this is exciting!"
"The music industry will bounce. If it can remember that creative industries are running on Artists' "Soul Fire". The "F" in "Zefyr" stands for "Fire". Importantly the music business must renew with embracing innovation faster and taking risks. Our job is not to go out there, assess who has the most fans or "buzz" and sign them. Our job should be to spot very early on the soul fire of some talented individuals, and help them grow as Artists and as Human Beings. Then ensure they can get heard by more people. And seen by more people. The future of the industry will increasingly be visually driven, back to "Show Business"! This is why Zefyr Management will also represent film-producers. We have just taken on board Etienne Perrin, the talented 21 years old founder of IMETRAGES, who has directed the first two videos clips for DESTRONICS, "This night a soldier", and "Feel in color". Etienne lives and breathes music. He's already interviewed Yelle, Goose, Chilly Gonzales, Yuksek, Uffie, and has done work for the Bloody Beetroots.
"As the venture develops it plans to gradually re-invest some of its revenues in a Foundation called the Zefyr Music Society. Music has the power to deeply touch people across Nations and Cultures, transform people's lives and eventually transform the world. Why is it still so under-leveraged? The Zefyr Music Society's Mission will be to promote those transformative powers of music through very concrete initiatives, such as lobbying for music to be aired in many more places, teaching music to deaf kids, or organizing concerts for Peace. People no longer want of the world we live in at the moment. It's time to take the bull by the horns. Everything is to be re-invented. Let's "Thing Big. Because the World is Small!""
Company information:
Zefyr Management Ltd is the Parent company for Zefyr Music Ltd. Both are based in London.
Zefyr Music Ltd aspires to nurture the most global and loved brands of the music world. It will strive to become the luxury brand of the industry through the unrivalled level of attention and services that it will offer to its artists, managing both their careers and their private lives.
The Zefyr Music Society is the Community of people around the world who not only rejoice in music but fundamentally believe that music and artists have the power to help transform our lives and the world. Music unites people, and together we are stronger than alone.
Zefyr Management Ltd is a member of the UK Music Managers Forum (MMF), the largest representative body of artist management in the world.
"Think Big. Because the World is Small" ©. In French: "Voir Grand Parce Que le Monde est Petit" ©.
For more information please contact: Florian David, CEO
fd(at)zefyrmanagement(dot)com
###