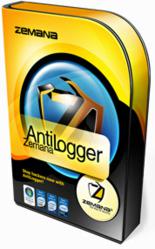 This is a great opportunity for Zemana to leverage an unbeatable shopping cart experience, grow our business overseas, and work with a roster of the top affiliates in the industry
Victoria, British Columbia (PRWEB) May 23, 2011
SafeCart is excited to announce that industry-leading software manufacturer Zemana has chosen SafeCart to process all online transactions on its flagship product, AntiLogger.
SafeCart is an online shopping cart and an end-to-end transaction platform that increases sales conversions and generates increased online revenue for businesses.
Zemana AntiLogger protects the user's PC from malware attacks. It doesn't rely on virus signature updates and file scanning like the traditional anti-virus programs do. Zemana's unique technology detects when malware runs on their computer, and shuts it down - before it can steal their identity or damage their PC. Zemana AntiLogger permanently eliminates threats from keyloggers, SSL banker trojans, spyware, and more.
"This is a great opportunity for Zemana to leverage an unbeatable shopping cart experience, grow our business overseas, and work with a roster of the top affiliates in the industry", said Velislav Daskalov, VP of Business Development at Zemana.
AntiLogger will also be available for affiliates to promote on AffiliateWire, the affiliate network division of RevenueWire.
Zemana Contact:
Velislav Daskalov
VP of Business Development
email: velislav(dot)daskalov(at)zemana(dot)com
About SafeCart® - A Division Of RevenueWire
SafeCart is a leading, high conversion digital product and service transaction engine that also offers subscribers a range of customizable revenue-generating tools.
Contact:
Sue Connors
Director of Business Development
sconnors(at)revenuewire(dot)com
# # #