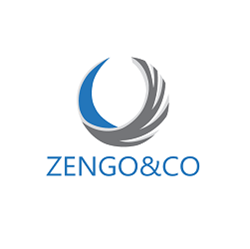 Zengo & Co are confident that their direct marketing campaign will help Safelink promote their services and current programmes and are excited to see the first results of the campaign
Chicago, Illinois (PRWEB) October 16, 2014
Zengo & Co is a young sales and marketing firm based in Chicago, Illinois. The firm work with clients who specialize in both B2B and B2C sales, helping them to boost sales through direct one on one marketing. By using face to face interactions and promotions the firm builds deeper connections with consumers, taking the time to understand the individual needs and requirements that other marketing solutions often overlook. This information then allows their clients to adapt their services accordingly, resulting in happier consumers and a dramatic increase in customer loyalty and acquisition rates.
About Zengo & Co: http://www.zengoandco.com/about-us/
Zengo & Co work with a diverse range of clients from the telecommunications, energy and entertainment industries and use their vast industry experience to create engaging campaigns unique to each client and their individual brand identity. The firm are delighted to finally be launching the campaign for telecommunications company Safelink, and after working with the company to understand the core goals of the campaign are confident that their direct marketing approach will help to raise the profile of the company across the US.
Safelink are a renowned telecommunications firm who offer comprehensive mobile technology and broadband plans and programmes to many people across America. The firm are specialists in promoting telecommunications and broadband capabilities to those who may not be aware of the many benefits, or what is available to them on the market. Because of Safelink's desire to reach out to as many people as possible, direct marketing seemed like the ideal solution due to its ability to propel heightened awareness in a relatively short space of time. Zengo & Co test their campaigns on small yet key areas of their clients' target demographic to evaluate the effectiveness of their campaigns and make any required changes before they go live. This means that when a campaign is officially launched it is highly effective at targeting the right consumers and can create an instant buzz around the brand.
Zengo & Co are confident that their direct marketing campaign will help Safelink promote their services and current programmes and are excited to see the first results of the campaign and help the Safelink reach their goals.