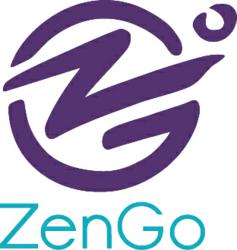 Bethesda, MD (PRWEB) September 19, 2011
ZenGo is the first—and only—fully dedicated indoor cycling studio in the Greater DC area to offer high-end indoor cycling classes at a new level of quality, intimacy, convenience and service. The classes combine the cardio of cycling, weight training and core development all led by master instructors in a state of the art boutique studio. ZenGo's customized reservation system allows users to book classes and individual bikes up to a week in advance. ZenGo announced today that it is opening its first studio location in Bethesda, Maryland September 19th at 4866 Cordell Ave.
ZenGo is the first studio of its kind in the D.C. Metro area, taking the individual exercises of indoor cycling, weight training and core strengthening out of the big box gym and combining them in a boutique setting. ZenGo classes are as welcoming to the novice individual as they are challenging to the world-class athlete. "Rest assured we pack vigorous cardio, strength training and core development into a precise, 45-minute workout set to powerful music, crafted to create results for every body, mind and spirit. ZenGo barre and mat Pilates classes complement the intensity of our cycle programming. All classes are offered in a small group setting, ensuring individualized attention to each student," commented Marc Caputo, one of the studios three founders.
"Our ideology is steeped in the premise that a healthy lifestyle is based on a fit mind and body, which needs a strong, supportive, community environment to flourish. So our intensely trained certified master instructors skillfully transform our intimate, Zen-like studio setting into an interactive, invigorating hotspot—building physical and mental strength, endurance and flexibility while also promoting weight control with a smile," says Melissa Kullen, who leads the fitness programs and is part of the management team.
ZenGo has created a customized online registration system to make it easy for participants to sign up for classes and reserve a bike in advance. The user interface is similar to how people reserve an airplane seat online. At http://www.zengofitness.com, visitors can see the schedule, list of classes and a floor plan showing a map of the room and the available bikes in the class. This helps to make it easy and stress free for people, eliminating the need to get to the studio early to reserve a bike. "It is this level of customer service that help us to provide an unparalleled experience" commented Penny Bortnick.
The management team consisting of Marc Caputo, Penny Bortnick and Melissa Kullen are excited to have the opportunity of coming together and introducing their vision to the community. The 3,500 square foot ZenGo studio and the state of the art website are currently in the final stage of production and will be ready for the Charge in September. Those interested in learning more about ZenGo can visit the web page at http://www.zengofitness.com and Facebook fan page , (http://www.facebook.com/zengofitness) or on their Twitter page , (http://www.twitter.com/zengofitness) where they can sign up to receive updates on the opening.
About ZenGo (http://www.zengofitness.com)
ZenGo is a first-of-its kind total body workout in Bethesda, MD that revitalizes concept of indoor cycling. It combines cardio, core strengthening and weight training into a concise 45-minute workout. ZenGo takes these separate exercises out of the gym into a boutique setting to provide a unique, personalized workout experience. Each ZenGo class incorporates motivational coaching with an intense calorie-burning workout to create a positive total-body lifestyle change. Re-Charge your mind, Re-Charge your body, and Re-Charge your life.
###