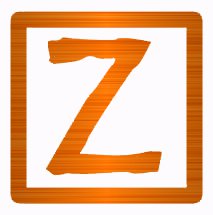 Showing a nice presentation of your asset would serve the purpose especially if it's affordable..
(PRWEB) May 31, 2012
ZEODIA, the leading online video creator is proud to announce that it has successfully launched API service (Z-API) to allow any website where the use of pictures is heavy (such as classified, real estate and events websites) to benefit from Zeodia video creation capabilities.
ZEODIA technology allows the transformation of groups of pictures into beautiful videos through a very simple process. Now it's available for other websites and blogs to benefit from ZEODIA technology and offer their users the ability to create picture videos from their pictures, without leaving the page they are viewing.
"We believe such a technology would be very useful for Classified or Real Estate websites, not only to help users in their property or vehicle marketing, but also to help websites increase their revenue streams by offering this service for a small fee to their users" said Oleksandr Bondar, ZEODIA CTO.
Z-API offers a seamless integration with customers website, full customization and support, and allows the creation of white label videos. Z-API will allow blog or classified sites to unlock new revenue streams, generate a high margin/ROI and create higher end-user interest. .
"Let's assume that you are planning to lease your apartment or sell your car, wouldn't you be focusing on maximizing the value of your asset to get the higher price? Showing a nice presentation of your asset would serve the purpose especially if it's affordable," added Oleksandr.
So whether a company is running an image contest, promoting a product, or showcasing artwork, Z-API can be utilized effectively and efficiently.
About Zeodia:
ZEODIA, founded in early 2009, is more than a slideshow creator, it's an online Video editor which allows users to make a video from any group of static pictures and turn them into a video. This leaves the user with a stunning and dynamic photo book, photo album, or scrapbooks that can be shared on Facebook,
Zeodia, along with ZQR and Z-API technology, is bridging the gap between the old and new methods of promoting visual content. Using engaging video mediums brings about much greater response and reaction from consumers. This is how Zeodia and the Z-API technology
integration can help.