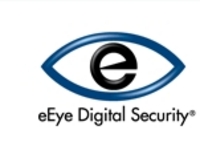 Our new Zero Day Tracker provides the quickest path to mitigation, providing the most current research and information from people who do this work every day
Irvine, CA (PRWEB) September 22, 2010
eEye Digital Security, a provider of IT security and unified vulnerability management solutions, today announced its new Zero Day Tracker, a free service that provides the most up-to-date information available on Zero Day vulnerabilities and how to combat them. The new service catalogues the latest Zero Day vulnerabilities and provides a detailed analysis of each one, including affected software, severity level, potential impact, and mitigation and protection procedures.
Zero Day Tracker expands eEye's leadership position in the broader vulnerability and compliance management market, complementing its popular Vulnerability Experts Forum (VEF), a monthly web event held every Wednesday after Patch Tuesday, when Microsoft releases security patches. Hundreds of security professionals from the public and private sectors attend the VEF to hear eEye's research team offer timely guidance on how to combat the latest threats.
Together, Zero Day Tracker and VEF create a true one-stop shop with a direct line to very targeted information about the ever-evolving threat landscape. These services keep IT professionals aware of the latest vulnerabilities and enable them prevent attacks before they happen.
eEye's Zero Day Tracker is a re-launched version of the company's former Zero Day Alerts service. This is one of numerous research-driven efforts led by cofounder and CTO Marc Maiffret since his return to eEye in July 2010.
"Our new Zero Day Tracker provides the quickest path to mitigation, providing the most current research and information from people who do this work every day," said Marc Maiffret, eEye cofounder and CTO. "This is as close as you can get to receiving Zero Day mitigation information in real-time, making it easier to keep on top of threat management and reducing the chances of suffering a Zero Day attack. This initiative is part of our continued commitment to being a trusted member of the IT security community."
eEye's researchers were pioneers in the security field and continue to vigilantly examine the security landscape every day. They are consistently the first to find new threats and then build protections into eEye solutions. With the Zero Day Tracker service, IT professionals can receive information about Zero Day threats faster than ever before, as soon as eEye's researchers have determined what the threat is and how to neutralize it.
Resources:
Join in the next eEye Vulnerability Experts Forum. Next session will be held on Wednesday, Oct. 13, at 11 a.m. PDT.
About eEye Digital Security
Founded in 1998, eEye Digital Security is a leader in vulnerability management and compliance, providing the only unified solution that integrates assessment, mitigation and protection into a complete offering. eEye enables secure and compliant computing through world-renowned research and is consistently the first to identify and protect systems from zero-day threats. eEye is a trusted advisor providing network security education; product deployment services and enterprise-wide integration. For more information, visit eeye.com.
All trademarks contained within this press release are the sole property of their respective owners and are hereby acknowledged.
###