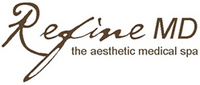 We are thrilled to introduce the ZERONA™ to the clients of RefineMD and to all of Fox Valley and to provide a completely non-invasive way to help individuals lose inches and feel better about themselves
Menasha, WI (Vocus) November 30, 2010 –
RefineMD, the aesthetic medical spa is proud to announce the launch of the FDA approved ZERONA™ body sculpting laser. With the addition of the ZERONA™ body contouring laser in December, 2010 the clients of RefineMD will have a non-surgical solution to fighting fat and losing inches. The ZERONA™ is the first non-invasive, aesthetic device to receive FDA market clearance in the U.S. for circumferential reduction of waist, hips and thighs.
During the non-invasive ZERONA™ treatment, the ZERONA™ emits a low-level, or cold, output energy that generates no thermal effect on the body's tissue eliminating any risk to the patient. ZERONA™ has been clinically proven to target fat cells causing their immediate collapse thereby significantly reducing body volume. Through a natural process of fat removal, the laser-released fat is safely removed and broken down, providing patients with a truly non-invasive procedure without side effects or down time.
The painless procedure involves an average of 6 treatments over the course of two weeks. Patients relax on a table while the low-level laser affects fat cells, causing stored fat to be released from the body during its normal course of detoxification. The result: patients report losing inches from their waists, hips and thighs.
"We are thrilled to introduce the ZERONA™ to the clients of RefineMD and to all of Fox Valley and to provide a completely non-invasive way to help individuals lose inches and feel better about themselves," says Dawn Rogers, MD and COO of Refine MD. "During our research we spoke with many physicians using ZERONA™ technology in their medical spas and cosmetic practices. The reports were outstanding with physicians seeing fast, visible results in body slimming and contouring and experiencing high patient satisfaction ratings with the treatment."
RefineMD offers the latest laser combination treatments using Sciton laser technology including ProFractional Skin Resurfacing, MicroLaserPeels, Skin Tightening and Photo Rejuvenation. To learn more about ZERONA™ and the other treatments offered at RefineMD call 920.380.9990 or visit the website at http://www.refinemd.com.
About RefineMD
RefineMD offers the latest in non-invasive cosmetic medical procedures. RefineMD is dedicated to providing the highest quality medical aesthetic services in a comfortable, relaxing environment. A focus on creating individualized treatment plans and personalized doctor-client relationships is what sets RefineMD apart in the Fox Valley.
The dedicated, well-trained physicians and skincare specialists that make up the RefineMD team, all share a passion for aesthetic medicine and a genuine interest in applying technical innovation and cutting-edge technology to meet and exceed the needs and expectations of their clients.
To learn more about the treatments offered at RefineMD including ZERONA™, Fractionated Skin Resurfacing, MicroLaserPeels, Photo Rejuvenation, BOTOX®, JUVEDERM®, Skin Tightening, medical grade skincare, chemical peels, microdermabrasion and other cosmetic treatments visit the RefineMD website at http://www.refinemd.com or contact us at 920.380.9990 to schedule a complimentary consultation.
###