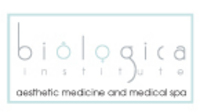 South Pasadena, CA (Vocus) July 15, 2009
Practically forever, women and men have been fighting issues with fat. There has never been a completely non-surgical solution that has rivaled the quick results of liposuction…until now. Introducing ZERONA™, a laser that melts fat without surgery, medication, incisions, pain or recovery time. During clinical trials, the ZERONA™ has been scientifically proven to result in an average of 3.6 inches lost from patients' waist, hips and thighs. Now this technology is exclusively available in South Pasadena, CA at Biologica Medical Spa and Anti-aging Institute.
Body sculpting without touching the body is an absolute groundbreaking technology. With ZERONA™ patients can dramatically lose inches of fat without the frustration of dieting or recovering from painful procedures. Imagine transforming your body while taking a nap— this technology will truly revolutionize body sculpting", says Roberto Tostado MD, medical director at Biologica Medical Spa and Anti-aging Institute.
The ZERONA™ body-sculpting laser procedure removes fat and contours the body without invasive surgery. According to the manufacturer Erchonia®, ZERONA™ allows the patient to continue their daily activities without interruptions from surgery, pain, or wounds.
ZERONA™ is considered a cold laser, designed to emulsify adipose (fat) tissue which then releases into the interstitial space. The excess fat is passed through the body during its normal course of detoxification. The ZERONA™ procedure is proven through a double blind, randomized, multi-site, and placebo controlled study. Patients lost 3.5 to 9 inches compared to the placebo group that lost only a half an inch. ZERONA™ body sculpting requires 6 sessions over a 2 week period. Patients are losing an average of 2 to 7 pant or dress sizes.
Dr. Roberto Tostado has been working with aesthetic lasers for many years and is very excited that he is now able to help his patients slim down fast without the use of pills, lotions or risky surgery.
###