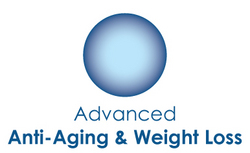 Newburgh, IN (Vocus) August 25, 2009
Practically forever, women and men have been fighting issues with fat. There has never been a completely non-surgical solution that has rivaled the quick results of liposuction…until now. Introducing ZERONA™, a laser that melts fat without surgery, medication, incisions, pain or recovery time. The ZERONA technology has been FDA approved for use along side traditional liposuction for over 5 years. Now this technology can fly solo as a non-surgical alternative to liposuction and it is exclusively available in Newburgh, at Advanced Anti-Aging & Weight Loss.
"Our clinic has been using Cold Lasers for over 8 years. The Zerona technology was the perfect addition to our non-invasive and holistic body sculpting program. This is the most exciting technology I have seen in decades. The results are amazing and we are able to transform people in as little as 2 weeks with no interference in their daily life or use of risky painful procedures," says Dr. Jeannie Haseman, M.D. medical director at Anti-Aging & Weight Loss.
The ZERONA body-sculpting laser procedure removes fat and contours the body without invasive surgery. According to the manufacturer Erchonia®, ZERONA allows the patient to continue their daily activities without interruptions from surgery, pain, or wounds.
ZERONA is considered a cold laser, designed to emulsify adipose (fat) tissue which then releases into the interstitial space. The excess fat is passed through the body during its normal course of detoxification. The ZERONA procedure is proven through a double blind, randomized, multi-site, and placebo controlled study. Patients lost 3.5 to 9 inches compared to the placebo group that lost only a half an inch. ZERONA body sculpting requires 6 sessions over a 2 week period.
Advanced Anti-Aging & Weight Loss has been working with aesthetic lasers for many years and is very excited that we able to help patients slim down fast without the use of pills, lotions or risky surgery.
Advanced Anti-Aging & Weight Loss is located at 8788 Ruffian Lane, Suite C Newburgh, IN 47630. Zerona consultations are complimentary. To schedule a consultation call: 812-858-9800.
###