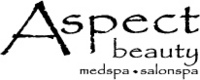 We are very excited to be launching the Zerona at the Fashion Square Mall in Sherman Oaks
Sherman Oaks, CA (Vocus) July 7, 2009
There has never been a completely non-surgical solution that has rivaled the quick results of liposuction…until now. Introducing ZERONA™, a laser that melts fat without surgery, medication, incisions, pain or recovery time. The ZERONA technology has been FDA approved for use along side traditional liposuction for over 5 years. Now this technology is the latest non-surgical alternative to liposuction and it is exclusively available in Sherman Oaks at Aspect Beauty Medical Spa in the Fashion Square Mall. Aspect Beauty is one of the first to offer it in Los Angeles.
"We are very excited to be launching the Zerona at the Fashion Square Mall in Sherman Oaks," states Jennifer Gold, MedSpa Director. "The opportunity to provide this new fat reducing procedure with our Medically Supervised Weight Loss program allows us to really help men and women achieve their weight and measurement goals."
The ZERONA body-sculpting laser procedure removes fat and contours the body without invasive surgery. According to the manufacturer Erchonia®, ZERONA allows the patient to continue their daily activities without interruptions from surgery, pain, or wounds.
ZERONA is considered a cold laser, designed to emulsify adipose (fat) tissue which then releases into the interstitial space. The excess fat is passed through the body during its normal course of detoxification. The ZERONA procedure is proven through a double blind, randomized, multi-site, and placebo controlled study. Patients lost 3.5 to 9 inches compared to the placebo group that lost only a half an inch. ZERONA body sculpting requires 6 sessions over a 2 week period. Patients are losing an average of 2 to 7 pant or dress sizes.
Aspect Beauty will be holding a free ZERONA informational seminar on Wed. July 15th at 6 pm at their Medical Spa, located in the Fashion Square Mall on the second floor next to Macy's in Sherman Oaks. Guests will have an opportunity to learn more about the ZERONA body contouring treatment, see a live demonstration and participate in a Q & A session. To RSVP call (818) 728-0546; seating is limited to 25. Call for more information and to reserve a seat. In addition, a walk-in open house to see live demonstrations of Zerona will also be available at their spa on Saturday, July 25. Call their spa for Saturday times. Both events will fill up fast so call or post the Spa with your reservation as soon as possible.
About Aspect Beauty
Aspect Beauty combines the traditional services found in a spa and salon with the latest in cosmetic medical technology to bring skin care and beauty to new levels. Aspect Beauty- a Destiny Health Group Member continues to provide an ever expanding physician-directed comprehensive and integrated health, aesthetic/cosmetic and wellness programs. Supporting its clients in their quest for health and well-being.
Services include: Botox, Juvederm, Microdermabrasion, Chemical Peels, Photo Facials, Laser Hair Removal, Clinical Facials with Professional Skin Analysis, Medically Supervised Weight Loss and Zerona Body Slimming. Aspect Beauty also carries physician level skin care and make-up, as well as offering gift certificates for special occasions. Consultations are complimentary and financing is available. For more information please call (818) 728-0546 or visit http://www.aspectbeauty.com .
###