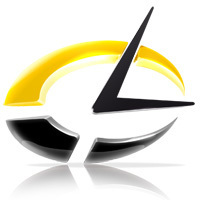 Newport Beach, CA (PRWEB) December 4, 2008
LiveTime Software, a leading provider of ITIL Service Management and Help Desk software, today released a new version of its hardware based appliances based on the ZFS file system. LiveTime's virtual appliances will also be available with ZFS in Q1 2009 based upon the Open Solaris Operating System.
LiveTime has been able to leverage the key advantages of the 128 bit ZFS file system for its service management product line to provide additional data integrity for its embedded Configuration Management System (CMS), Knowledge Base and Request Management processes. This not only provides customers with greater assurance, but also provides significant performance improvements in sequential reading and writing using the embedded MySQL or PostgreSQL databases.
By utilizing ZFS across LiveTime's Service Management and Help Desk hardware appliances customers have access to shared storage pools for dynamic expansion of storage as required. In addition, customers will benefit from dynamic striping which automatically distributes load across all devices, adding even greater throughput and scalability to the service desk and help desk.
LiveTime continues to expand its global reach and appeal to large enterprises with its integrated approach to ITIL best practices, open standards, intuitive interface and embedded Configuration Management Database (CMDB). LiveTime is available as a virtual appliance, hardware appliance and traditional server software, servicing more than 10 million users around the globe.
About LiveTime Software:
Headquartered in Newport Beach, California, LiveTime Software, Inc. is a vendor of Web 2.0, ITIL based service management and help desk software for medium to large enterprises. Many global 2000 organizations and educational institutions use LiveTime's vendor-neutral solutions to lower their costs and improve customer satisfaction. Founded in 1999, LiveTime Software is a privately held firm with offices in the United States, Australia and the United Kingdom. For more information visit http://www.livetime.com .
###