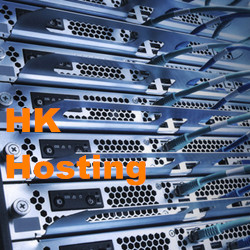 Awarded as the best Hong Kong hosting provider for personal and small business, ZhuJi91 hosting service is starting at $4.95/mo only.
Hong Kong, Hong Kong (PRWEB) August 10, 2015
ZhuJi91 is a web hosting company dedicated to providing the best hosting experience for people who focus their business on China and other Asian countries. Up to now, this company has been awarded as the best Hong Kong hosting provider for personal and small business.
This web host offers both Linux and Windows hosting services, ensuring webmasters are able to choose the most appropriate hosting package for their business, no matter they prefer PHP or ASP.NET. The Linux hosting service is starting at $4.95/mo, and the Windows hosting service is starting at $5.95/mo.
To ensure customers enjoy a safe and easy purchase, ZhuJi91 allows people pay for their hosting packages via both credit cards and PayPal. In addition, no matter which package people choose from ZhuJi91, their money is put in safe hands because this host offers 30 days money back guarantee.
Priced lowly, each ZhuJi91 hosting solution is integrated with rich hosting features, including at least 1 GB disk space, unlimited monthly data transfer, domains and databases. There are also some differences between Linux hosting and Windows hosting service. The main one is that Linux hosting comes with CloudLinux and cPanel, while Windows hosting comes with Windows Server 2008 R2 and WebSitePanel.
ZhuJi91 knows that hosting performance is the soul of business websites clearly, so it guarantees 99.99% uptime and fast access speed in mainland China. To fulfill this commitment, this company utilizes a state-of-the-art Hong Kong data center, in which they adopt quality Dell servers, BGP connection, UPS technology, Cisco Firewall, SSD & RAID5. Besides, their experts are also monitoring the network 24x7 to ensure any issue can be resolved immediately in case hosted sites will not be affected adversely at all.
In addition to quality hosting service, ZhuJi91 also offers a high level customer service. Their support representatives are standing by 24x7 to provide assistance via email and live chat. Therefore, no matter when customers meet any hosting issue, they can contact the support team and get the problem resolved efficiently. In this way, business owners are able to concentrate on their business without being distracted.
To learn more about ZhuJi91 web hosting, visit https://zhuji91.com.hk/.