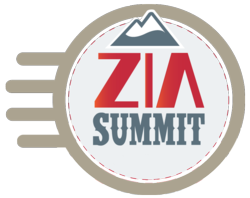 "This year, attendees can expect presentations that are more targeted at customer use cases, focused business solutions and enterprise-wide content platforms." - Phil Robinson, SVP of Zia Consulting
Boulder, Colorado (PRWEB) June 17, 2013
Zia Consulting, Inc., Alfresco and Ephesoft Partner of the Year and leading provider of secure content business solutions for the Content Connected Enterprise, announced today the date selected for the second annual Content Connected Summit—September 12, 2013.
Zia's Content Connected Summit will be held at the company's headquarters in Boulder, Colorado and feature keynote presentations from technology partner executives including Alfresco and Ephesoft. Multiple Zia customers will join a panel discussion on current content management topics. Additionally, Zia will present new technologies and solutions with customer-use cases for multiple verticals and corporate functions including government, mortgage, accounts payable, and more. Companies looking to get started with or increase their usage of enterprise content management, intelligent document capture, case management, portal, enterprise integration, mobile content management, and/or web experience management technologies are encouraged to attend.
"The response from attendees of our first Summit was overwhelmingly positive and we are all looking forward to the event in 2013," said Phil Robinson, Senior Vice President of Business Development at Zia Consulting. "This year, attendees can expect presentations that are more targeted at customer use cases, focused business solutions and enterprise-wide content platforms."
At the first Summit last October, Zia hosted over 125 attendees including partners, customers, community members, and prospective clients from multiple countries. Keynote presentations were delivered by John Powell, co-founder and then CEO of Alfresco, and Ike Kavas, CTO of Ephesoft. Technology presentations and demonstrations were also given by representatives from Mulesoft, Liferay, and WeWebU, which has since been acquired by Alfresco. In 2012, Zia also presented new solutions including their managed cloud offering, Insight for Ephesoft, and Mobile Workdesk for Alfresco, among others. The company expects to expand attendance and offer more presentation tracks this year.
In the evening on September 12, Zia will host an "Open House Celebration" with live music, catered food, and professional bar service. Registration for both the Summit and Celebration is free and all are welcome to attend. Further event information and registration can be found at http://www.ZiaSummit.com.
About Zia Consulting, Inc.
Zia Consulting is the leading provider of business solutions for the Content Connected Enterprise. Working extensively in the public and private sector, Zia's solutions from Paper to Mobile are targeted to meet specific content needs from case management, to document capture, to content migration, and more. Zia-developed products address unique content management system use cases from project management including MS Project integration, to digital signatures for contracts management, to multi-tenancy for service providers. Zia is a proud partner of Alfresco, Liferay, Ephesoft, and Mulesoft. Visit http://www.ziaconsulting.com for more information.