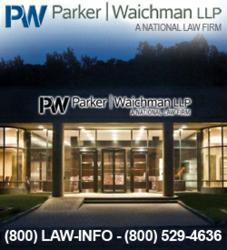 New York, New York (PRWEB) December 21, 2012
Parker Waichman LLP, a national law firm dedicated to protecting the rights of victims injured by defective medical devices, has filed a lawsuit on behalf of an Ohio man implanted with the Zimmer NexGen® LPS-Flex knee device. The suit alleges that the implant is defective, leading to complications and revision surgery. Parker Waichman filed the suit on November 26th in the U.S. District Court for the Northern District of Ohio, Akron Division (Case No. 5:12-cv-02914). It has been conditionally transferred to the multidistrict litigation entitled In Re: Zimmer NexGen Knee Implant Products Liability Litigation (MDL No. 2272). Zimmer, Inc., Zimmer Holdings, Inc. and Zimmer Orthopaedic Surgical Products, Inc. have been named as Defendants.
According the Complaint, the Plaintiff received the Zimmer NexGen® LPA-Flex knee implant in his left knee. Thereafter, he suffered complications allegedly due to the defective device and underwent revision surgery to remove the implant. The lawsuit alleges that the Plaintiff suffered injuries due to the implantation as well as the revision. The suit is seeking compensation for pain and suffering, emotional distress and economic loss. The lawsuit also alleges that the Defendants failed to warn about the risk associated with the device.
The lawsuit states that the NexGen knee implant has a higher risk of loosening compared to other types of knee replacements. The suit further alleges that a loose artificial knee can cause pain while also wearing away at the bone. These complications may be a severe physical burden for patients and affect their everyday activities, ultimately forcing them to undergo revision surgery. Even after this procedure, the suit alleges that patients may still suffer from limited mobility.
The lawsuit is charging the Defendants with three counts of Strict Liability (including Design Defect, Failure to Warn and Manufacturing Defect), Negligence, Negligent Misrepresentation, Breach of Express and Implied Warranty and Redhibition.
Parker Waichman LLP continues to offer free legal consultations to victims of alleged Zimmer NexGen Knee implant failures. If you or a loved experienced complications, including loosening or premature implant failure, following total knee replacement with a Zimmer NexGen Knee replacement component, please contact their office by visiting the firm's Zimmer NexGen Knee Implant page at yourlawyer.com. Free case evaluations are also available by calling 1 800 LAW INFO (1-800-529-4636).
Contact:
Parker Waichman LLP
Gary Falkowitz, Managing Attorney
(800) LAW-INFO
(800) 529-4636
http://www.yourlawyer.com