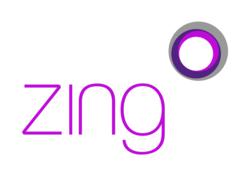 I've never worked for a more aptly-named company.
New York, NY (PRWEB) May 17, 2011
Robert McEwen has been named president and chief executive officer of Zing USA, Inc., overseeing the PR agency's work in North America from its offices in New York and Los Angeles, the company announced today.
"I'm just delighted to welcome Bob to the helm of Zing's US operations," said Preya McMahon, managing director of Zing Australia, parent company of the US agency. "Bob has an unmatched pedigree in the US public relations industry. His outstanding achievements speak for themselves.
"Those who have worked with Bob throughout his career know he upholds the same values and standards of quality that are at the heart of the way Zing does business," continued McMahon. "Bob is the perfect leader for the Zing USA team."
Just prior to joining Zing, McEwen worked as host of the NCAA' s "March Madness On Demand" Social Arena offering online commentary about social media trends throughout the 2011 NCAA Men's Basketball Tournament.
Concurrently he was engaged as a communications consultant to philanthropic foundations educational institutions, professional services firms, integrated marketing communications agencies, and consumer products companies.
"I've never worked for a more aptly named company," McEwen said. "There's a dash of 'zing' in everything we do, a creative flair that helps our clients gain standout coverage and distinguish their brands and products within cluttered markets."
"Zing is nimble, edgy, savvy and sophisticated," McEwen added, "always engaging traditional media in untraditional ways while integrating digital and social media strategies to create online communities, build awareness, drive sales growth, and enhance corporate reputation."
A 30-year veteran of the public relations business, McEwen previously served as Midwest president and CEO for Burson-Marsteller and was an executive vice president and senior partner with Fleishman Hillard, overseeing the agency's offices in Chicago, Minneapolis and Kansas City. Earlier in his career, he managed the Detroit office of Shandwick and led that agency's national Industrial Practice Group.
McEwen has counseled senior executives at many of the world's best known brands including Kellogg's, Microsoft, General Motors, Ford, United Airlines, Kodak, Hallmark, and Goodyear. His expertise encompasses consumer and B-to-B marketing communications, corporate reputation management, executive positioning, organizational communications and crisis management.
McEwen holds a B.A. in English from Georgetown University (where he played NCAA basketball) and an MFA from the renowned University of Iowa Writers Workshop. His award-winning plays have been produced in New York, Washington, DC and throughout the Midwest.
Zing clients are among the most highly regarded brands in fashion, beauty, lifestyle and retail sectors. Zing core competencies include traditional and social media relations, event and experiential marketing communications, graphic design, video production, and digital services.
About Zing USA Inc.
Zing USA is a dynamic PR agency with offices in both Los Angeles and New York and corporate headquarters in Sydney, Australia. Within three-years, Zing USA has established an elite client base and delivered successful and strategic public relations programs with bottom-line results.
The Zing team has a wealth of experience in national and international PR campaigns for a variety of industries including fashion, consumer, beauty, healthcare, celebrity, business to business and entertainment clients.
Drawing on decades of combined experience, Zing USA offers a sought-after blend of creative and strategic thinking to ensure that we deliver excellent results to our clients.
Facebook & Twitter
###