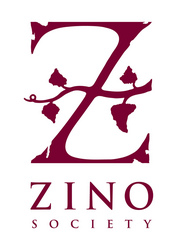 Besides a chance to receive a $50,000 to $100,000 capital infusion, presenting companies have the opportunity to get the attention of many accredited investors
Seattle (PRWEB) August 23, 2007
Pacific Northwest start-up businesses will be awarded a total of $150,000 in investment funds at the 2007 ZINO Zillionaire Investment Forum (ZZIF). 28 early-stage companies will vie for the capital infusion Tuesday, September 11, 2007, at the Fairmont Olympic Hotel in Seattle.
ZINO Society is the only Pacific Northwest angel investment group that offers guaranteed money up front at an investment event for early-stage companies.
Keynote speaker is Bob Herbold, former Microsoft COO and author of "Seduced by Success."
The $150,000 will be divided as follows: $50,000 will be awarded to the "Best Technology Investment Opportunity," $50,000 will be awarded to the "Best Non-Technology Investment Opportunity," and an additional $50,000 will be awarded to one of those two as the "Best Overall Investment Opportunity."
"Besides a chance to receive a $50,000 to $100,000 capital infusion, presenting companies have the opportunity to get the attention of many accredited investors," says Cathi Hatch, CEO and founder of ZINO Society. "This year's companies offer investment opportunities from a wide range of sectors."
The early-stage businesses vying for the $150,000 investment include: Carbon Nanoprobes, which makes a device that looks at very tiny things; intended for scientific researchers; Cha Dao Tea, which bottles organic teas; Energy Integration Technologies, Inc., which is focused on creating innovative solutions for the integration of heating, cooling, and illumination into apparel; and FlowPlay, a company building a mass market (non-geek) virtual world where playing casual games earns you what you need for your virtual life. (A complete list of companies available upon request).
Investors in the $150,000 ZZIF Fund will choose six finalists from the 28 companies, including three tech deal finalists and three non-tech finalists. The finalists will be given an additional 10 minutes of presentation time at the end of the day. From the two groups of finalists, one company will be awarded the tech fund, and one will be awarded the non-tech fund, and one of those two winners will also be awarded the best overall fund.
The presenting companies are receiving individual coaching by members of the ZZIF Coaching Board. In addition, the presenting companies will be profiled in the September 7, 2007, Puget Sound Business Journal insert, with distribution to more than 65,000 subscribers.
Hundreds of business leaders, entrepreneurs, and investors will attend the 2007 ZINO Zillionaire Investment Forum. Lunch is provided, as well as an afternoon wine tasting, featuring sommelier-selected gold medal Washington wines accompanied by hors d'oeuvres. The investment opportunities with ZINO Zillionaire are only open to accredited investors.
About ZINO Society
ZINO Society is a premier membership, business and social network that connects accredited investors with entrepreneurs seeking funding. Since its conception, ZINO Society has facilitated funding in excess of $7.6 million for early-stage and expansion businesses.
###