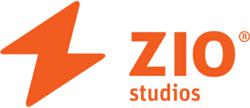 Social media doesn't mean 'casual audiences only'. Social media means 'casual, core, and everybody else', and ZIO is well positioned to tap into these huge emerging opportunities.
Bogota, Colombia (Vocus/PRWEB) February 24, 2011
ZIO Studios, one of Latin America's leading animation and gaming companies, announced today it closed its first institutional funding round for $1.3 million from fund manager Promotora through its venture capital arm, which focuses on technology, software, and life sciences investments in the region.
ZIO has been creating games, mobile applications and providing animation services to clients in Europe, North America and Asia for a number of years.
Over the past year, ZIO has been developing its own next-generation 3D social game titles and animation projects in stealth mode. The company began releasing its first titles in January.
"We are entering a new phase in how rich media properties are consumed across platforms," said Alejandro Gonzalez, company co-founder and newly appointed CEO. "Social media doesn't mean 'casual audiences only'. Social media means 'casual, core, and everybody else', and ZIO is well positioned to tap into these huge emerging opportunities. It's what's next, and this investment is an unmistakable vote of confidence in our vision".
ZIO is also leveraging its extensive experience with global consumer products to rethink how brands can be seamlessly integrated into games and other transmedia properties in ways people haven't seen before.
"ZIO Studios combines the creativity of Latin America with world-class technological innovation to develop truly unique products and services. They are industry leaders, they have a proven and growing revenue model combined with a solid international strategy, and the management team runs things like a real company", said Francisco Mira, CEO of Promotora. "We are very confident about what they can accomplish with professional financial backing".
The company received an angel investment round in early 2010 from former technology executives in California. It will now use proceeds from this round to double its current staff of 45 in Colombia, structure a more robust product pipeline that can release several titles a year, and open offices in California by summer of 2011.
This investment is part of a larger trend in Latin America, which is rapidly becoming the next hotspot for technology entrepreneurs and investors alike.
"Silicon Valley's Founder Institute is opening its doors in Colombia and Chile this spring; Groupon, Google, and Playdom have all acquired companies in South America; Zynga just released CityVille in Portuguese and teamed up with Brazilian publisher Mentez; the Chilean government has set up nearly $350 million in VC funds for start-ups" said board member and angel investor Mauricio Bejarano, a former senior executive with VC-backed Xdrive Technologies. "All eyes are on South America".
Joining ZIO's board of directors is Promotora CEO Francisco Mira.
About ZIO
ZIO is an award-winning global animation, gaming, and transmedia studio based in Bogota, Colombia, with clients in North America, Europe, Asia and Latin America. ZIO is made up of 3 studios: BRAINZ, its games and new media unit; STORYZ, its TV/Film animation production house; and MOMPOZT, its post-production and visual effects shop.
http://www.zio.co
BRAINZ recently released the public beta of Social Street Soccer for Facebook, and will be launching the game through major networks in Brazil, Russia and Spain in March 2011. (http://apps.facebook.com/socialstreetsoccer)
STORYZ premiered one of Latin America's first Real-3D short animated films, "Dreamcatchers", in early January that is currently showing in over 200 theaters in Colombia. A feature-length version is currently being developed. (http://zio.co/category/featured/storyz-featured/)
About Promotora
Promotora is a leading venture and growth capital fund manager and investment banking advisor in Colombia and the Andean region. Its venture capital fund focuses on companies with substantial innovation components and in industries with strong growth potential, primarily in the areas of health sciences, biotechnology, information and communication technologies, and applied engineering services. Major institutional investors in Promotora include Grupo Bancolombia, Suramericana de Inversiones, Colinversiones, Argos, Grupo Nacional de Chocolate, Comfama and Spain's Agencia Española para la Cooperación Internacional y el Desarrollo (AECID).
###