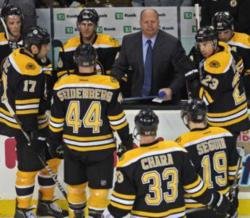 ZipBoard has received early support from professional sports organizations such as the the Boston Bruins and ESPN, but exposure through the 'Shark Tank' and potential partnership opportunities with one of the 'Sharks' would propel us to the next level.
Tewksbury, MA (PRWEB) May 14, 2012
The producers of the ABC reality series Shark Tank are on a nationwide search to discover America's most successful entrepreneurs, inventors, and innovators. The show which premiered on ABC in August 2009, features a panel of five wealthy investors called "Sharks" who in return for part ownership give budding entrepreneurs injection capital and an unprecedented chance to grow their businesses immediately. One of several entrepreneurs vying for a place on the Shark Tank is Rob Budryk, the inventor of the world's first retractable portable whiteboard, the ZipBoard. According to Budryk, one particular "Shark" is especially appealing to him as a potential partner: "I think all the 'Sharks' are great and would love an opportunity to work with any one of them. If I were to earn a place on the show, I would be ecstatic if Marc Cuban showed interest. I see what he has done in sports and in the business world and feel the partnership would be a perfect fit for our company."
For contestants who succeed on the Shark Tank, receiving financial backing and exposure to the show's more than 5.5 million viewers can catapult their business from obscurity to national prominence. One such contestant was Kim Nelson, founder of Daisey Cakes, who saw her $50,000 start-up business explode to selling over 25,000 cakes in every state after her appearance on the show. Current Shark Tank hopeful Rob Budryk is looking for much of the same success for his breakthrough product, the ZipBoard coach board.
The Zipboard is a retractable portable coaching board that comes in nine sports-specific styles including basketball, soccer, football, men's and women's lacrosse, volleyball, field hockey, football and ice hockey. The product, which also comes in a plain whiteboard version, has unlimited applications and can be used as an effective communication tool for the hearing or verbally impaired, as a teacher's aid to enhance classroom education, or even as a name sign for corporate limousine services.
ZipBoard's Rob Budryk talked about his aspirations and his experience during Shark Tank's Friday casting call: "I'm a big fan of the Shark Tank and when I heard about the open casting call, I immediately planned my trip out to Chicago from Boston to try and get on the show. Our company started selling the ZipBoard earlier this year and while we've received early support from professional sports franchises and media organizations such as the the Boston Bruins and ESPN, I feel the exposure from the show and potential partnership opportunities with one of the established 'Sharks' would propel us to the next level. In the one minute I was given to pitch the ZipBoard to the show's producers, I put my best foot forward and now we will see." With 22 new episodes, more than double the number of shows slated for Season 3, the odds for entrepreneurial hopefuls like Rob Budryk are looking bright. Shark Tank airs Friday nights at 8pm on ABC.
About ZipBoard (http://www.thezipboard.com)
Zipboard is the first and only portable, retractable whiteboard that users can wear on their hip or stow in their pocket, briefcase or backpack. Once extended, this patented product is a rigid, erasable writing surface that comes complete with a stowaway dry erase marker and eraser. Sports-specific ZipBoards are perfect for coaches to diagram plays during games or practice drills and make great coaches gifts. The Original Zipboard has a 'blank' writing surface which makes it perfect for collaborative communication in Education, Training, Consulting, Engineering, Healthcare, Manufacturing, Construction and Law Enforcement.