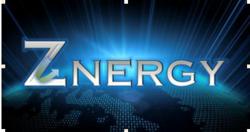 Tampa, FL (PRWEB) August 22, 2012
Innovative Software Technologies, Inc. (INIV.PK) announces its green energy division, Znergy, Inc. (http://www.Znergy.co) will participate in the only Town Hall during the Republican National Convention in Tampa, FL.
The American Sustainability Business Council will present on Tuesday, August 28, 2012 from 8:30 a.m. to 12:30 p.m. Live Town Hall "Conservative Thought and Sustainability" at the University of South Florida WUSF-TV Studios, 4202 E. Fowler Avenue, Tampa, FL. The Town Hall will present national, political and local perspectives and interactive debate with elected officials and business leaders on achieving a sustainable, vibrant economy and healthy environment. A key component of the Town Hall is addressing the role that public policies and regulations can play in encouraging a clean environment while ensuring personal freedom, true competition and innovation.
Znergy's President and Chief Executive Officer, Peter Peterson, will provide comments and insights on its recent joint venture with Practice Greenhealth to reduce 1 million tons of carbon emissions per year from the health care sector with its best of class offering of integrated energy solutions. Znergy and Practice Greenhealth recently participated in the White House Summit on Sustainability.
Further, IST-TV, the wholly-owned media group of Innovative Software Technologies, Inc., will launch its media and communication initiatives with the production of this high profile Town Hall event with its partner, Turbo Communications, Inc. The 4-hour interactive Town Hall event will be videotaped live in front of a studio audience. Post production of the event will generate a 30-minute infomercial on sustainability which will air on traditional and cable television channels.
About Innovative Software Technologies
Innovative Software Technologies (INIV.PK) is a holding company with a strategic focus on health care informatics and services. The Company provides integrated energy solutions focused on efficiency, conservation, infrastructure upgrades and system performance. This high growth market sector currently offers a wide range of attractive opportunities and the Company is focused on potential business acquisitions and strategic partnering in the health care and services industry.
About Practice Greenhealth
Practice Greenhealth is a membership and networking organization for institutions and supplier companies in the health care community that have made a commitment to sustainable, environmentally friendly practices. Practice Greenhealth provides technical assistance, tools and recognition to its members and, together with Health Care Without Harm (HCWH), co-organizes the CleanMed Conference each year.
About The American Sustainability Business Council
The American Sustainable Business Council and its member organizations represent more than 150,000 businesses nationwide, and more than 300,000 entrepreneurs, executives, managers, and investors. The Council includes chambers of commerce, trade associations, and groups representing small business, investors, microenterprise, social enterprise, green and sustainable business, local living economy, and women and minority business leaders. The Council informs and engages policy makers and the public about the need and opportunities for building a vibrant and sustainable economy. http://www.asbcouncil.org
Forward Looking Statements
This press release contains forward-looking statements within the meaning of Section 27A of the Securities Act of 1933 and Section 21E of the Securities Exchange Act of 1934. All statements other than statements of historical facts included in this press release are forward-looking statements. These statements relate to future events or to the Company's future financial performance, and involve known and unknown risks, uncertainties and other factors that may cause our actual results, levels of activity, performance or achievements to be materially different from any future results, levels of activity, performance or achievements expressed or implied by these forward-looking statements. Investors should not place any undue reliance on forward-looking statements since they involve known and unknown, uncertainties and other factors which are, in some cases, beyond the Company's control which could, and likely will, materially affect actual results, levels of activity, performance or achievements. Any forward-looking statement reflects the Company's current views with respect to future events and is subject to these and other risks, uncertainties and assumptions relating to operations, results of operations, growth strategy and liquidity. Such risks, uncertainties and other factors, which could impact the Company and the forward-looking statements contained herein are included in the Company's filings with the Securities and Exchange Commission. The Company assumes no obligation to publicly update or revise these forward-looking statements for any reason, or to update the reasons actual results could differ materially from those anticipated in these forward-looking statements, even if new information becomes available in the future.
Investor Relations Contact:
Innovative Software Technologies, Inc.
Peter Peterson
813-448-6794
PPeterson(at)znergy(dot)co
Media Relations Contact:
Practice Greenhealth
Sherry MacDonald
(703) 870-7494
smacdonald(at)practicegreenhealth(dot)org
Source: Innovative Software Technologies, Inc.