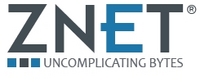 (PRWEB) September 20, 2010
ZNet, a leading Web hosting and IT infrastructure company, is proud to announce that it has renewed its partnership with software developer SmarterTools Inc. to provide world-class tools at the lowest cost to customers.
Under the terms of the partnership, ZNet will continue to offer leased SmarterTools software to customers. In addition, ZNet will continue to distribute professional editions of the SmarterMail mail server, SmarterTrack customer service software and SmarterStats Web log analytics and SEO software to qualified customers at no additional cost.
"We are very excited to renew the partnership with SmarterTools. We have seen a significant increase in business by offering world-class SmarterTools products," said Munesh Singh, CEO and founder of ZNet.
ZNet clients will find that the SmarterTools package of tools has expanded on previous successes by significantly expanding the ability to collaboratively manage information and collaborate online:

SmarterMail 7.x delivers exchange-level mail server functionality for businesses of all sizes at just a fraction of the cost of equivalent Microsoft Exchange server services for equivalent mail server solutions. The latest version features a redesigned webmail interface, file storage, follow-ups, and multiple administrative accounts and tool upgrades.
SmarterTrack 5.x transforms customer service efforts into a multi-channel communications portal. Features include a ticket system, live chat, Who's On, call logging, a task management system, branding and language support, reporting, surveys and a knowledge base.
SmarterStats 5.x provides website visitor statistics, keywords and on-site navigation trends, geographic and custom reports, and embedding of SEO tools along with the ability to collaboratively share results across the management team through the mail server platform tools continue to provide the best service for the money to customers.
SmarterTools products are used in more than 100 countries by businesses of all sizes to collaborate, manage, and track online performance. All SmarterTools products are designed to worked through popular Web browsers and are thoroughly tested and optimized for the Safari, Internet Explorer, Firefox, and Opera browsers, allowing end users to access their mission-critical software from anywhere in the world.
About SmarterTools Inc.
Founded in 2003, SmarterTools Inc. is an information technology-management software company based in Phoenix, Arizona. SmarterTools builds a Windows mail server, customer service software, and Web log analytics and SEO software that simplify and automate the day-to-day IT operations of businesses and hosting environments in over 100 countries. Additional information about SmarterTools Inc. and the SmarterTools product line is available at http:// http://www.smartertools.com.
About ZNet
ZNet was established in 1999 and specializes in delivering high-quality hosting services at lowest prices and provides various web solutions for individuals and businesses. ZNet continues to expand the number of quality services and support options for clients, and provides one-stop location for Linux and Windows hosting, SSL certificates, domain name purchasing, and management tools.
###