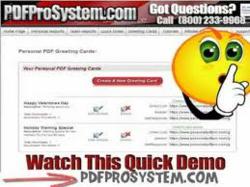 Innovation distinguishes between a leader and a follower.
(PRWEB) October 30, 2012
ZNZ One markets free or reduced price trial offers in hopes that potential customers will like those product or services and continue using. ZNZ One is a funnel for Fortune 500 companies to spend advertising dollars. Companies pay big money just to get people to click on their site, so the commissions earned are justified whether or not people decide to keep using the product/service after the trial. Not everyone cancels.
The ZNZ One business plan is to introduce people to different products and services in the hopes that they will like it and buy it. The http://20do llarreferral.com [advertisers __title__ ] pay because they hope the people joining will like their product or service and continue to use it and pay for it after the trial period. The Fortune 500 companies through ZNZ One provide a $20.00 payment to everyone who completes a signup for one of their trails or services.
The offers that are being promoted are actually good! ZNZ One allows the opportunity to earn income, however, the products are found to be so good many customers keep..
ZNZ One provides a way for Fortune 500 companies to market since greater amount of Television commercials are being skipped over