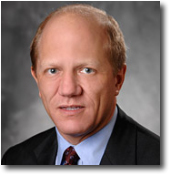 St. Louis, MO (PRWEB) March 17, 2015
New Zofran safety information for pregnant women is available from attorneys handling Zofran lawsuits. Several studies of the effects of Zofran on fetal development have been conducted worldwide. The findings from this research are summarized for the general public at the firm's website. Attorneys handling Zofran lawsuits for birth defects allegations offer free, no-obligation case review to anyone who would like to learn more about filing a claim.
While GlaxoSmithKline has not independently conducted any clinical studies on the safety of Zofran for pregnant women and their fetuses, the drug maker was allegedly aware of the risk of birth defects, according to a Zofran lawsuit filed in Massachusetts last month.* Sources cited include animal studies, adverse event reports, and epidemiological studies, based on court documents.
The Zofran lawsuit alleges, "Since at least 1992, GSK has had mounting evidence showing that Zofran presents an unreasonable risk of harm to babies who are exposed to the drug during pregnancy."
Four animal studies dating back to the 1980s established the fact that Zofran administered to a pregnant animal such as a rabbit or rat will cross the placental barrier to reach her unborn fetus, according to court documents.** The lawsuit alleges that these studies should have led the drug maker to further investigate the dangers of Zofran for pregnant women, according to court documents.
GlaxoSmithKline has allegedly received over 200 adverse event reports related to birth defects from Zofran, according to the lawsuit. Birth defects most frequently cited include congenital heart defects, cleft palate and cleft lip, intrauterine death, stillbirth, and a range of "severe malformations", according to court documents. The lawsuit alleges that the number reported to GSK is only a fraction of the number of birth defects that have occurred, according to court documents.
Three epidemiological studies comprise the clinical research available on Zofran and the risk of birth defects, according to the lawsuit.*** Two of these utilized Danish birth records to examine the incidence to birth defects in babies exposed to Zofran in utero. While their specific conclusions were distinct, together these two studies allegedly indicate an increased risk of cardiovascular birth defects and congenital heart defects for fetuses who were exposed to Zofran during the first trimester of development, according to court documents.
For more information on research regarding the risks posed by taking Zofran during pregnancy, visit the Zofran attorney website.
The Onder Law Firm, nationally-renowned as a leading family safety and consumer liability law firm, provides legal representation for families seeking to file Zofran lawsuits for allegations of birth defects. Zofran lawyers representing clients nationwide offer Zofran lawsuit news and updates at their website. The firm provides no-cost, no-obligation case evaluation for mothers and families whose baby was born with a birth defect following prenatal exposure to Zofran. Individuals who fit this description may contact a lawyer to discuss whether they have grounds for a Zofran lawsuit. The firm's Zofran lawyers believe persons who meet this description may be entitled to real compensation. For more information, visit the Zofran lawsuit website.
The Onder Law Firm welcomes Zofran case inquiries from law firms in regards to handling them or working as co-counsel.
About The Onder Law Firm
Onder, Shelton, O'Leary & Peterson, LLC is a St. Louis based personal injury law firm handling serious injury and death claims across the country. Its mission is the pursuit of justice, no matter how complex the case or strenuous the effort. The pharmaceutical and medical device litigators at The Onder Law Firm have represented thousands of Americans in lawsuits against multinational conglomerates from products liability for manufacture of defective or dangerous products to deceptive advertising practices. Other firms throughout the nation often seek its experience and expertise on complex litigation. It is also a recognized leader in products liability cases such as window blind cord strangulation. The Onder Law Firm offers information on Zofran lawsuits at http://www.ZofranBirthDefectsLawsuitCenter.com.
*United States District Court of Massachusetts, LeClair v. GlaxoSmithKline LLC, Case 1:15-cv-10429, filed 2/16/15
**Study No. R10937 I.V. Segment II teratological study of rats; Study No. R10873 I.V. Segment II teratological study of rabbits; Study No. R10590 Oral Segment II teratological study of rats; Study No. L10649 Oral Segment II teratological study of rabbits
***Pasternak, et al., Ondansetron in Pregnancy and Risk of Adverse Fetal Outcomes, New England Journal of Medicine (Feb. 28, 2013); Andersen, et al., Ondansetron Use in Early Pregnancy and the Risk of Congenital Malformations— A Register Based Nationwide Control Study, presented as International Society of Pharmaco-epidemiology, Montreal, Canada (2013); and Danielsson, et al., Ondansetron During Pregnancy and Congenital Malformations in the Infant (Oct. 31, 2014).