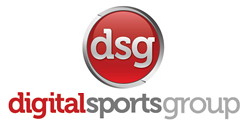 (PRWEB UK) 22 December 2012
Extremedays.com have added a brand new selection of Zombie experience days to the website. The new experiences went live on the site on Thursday and are available to buy as gift vouchers for Christmas.
Extremedays.com is part of the Digital Sports Group experience network alongside Trackdays.co.uk and Dreamdays.co.uk and specialise is selling 'extreme adrenaline experiences' such as bungee jumping, sky diving and many other outdoor activities.
Zombie Experiences involve a team of participants going up against a plague of zombies (played by actors) in various settings and scenarios, often involving some other kind of activity such as paintball.
Dan Jones, Operations Manager for DSG said "2012 has seen the rise of dozens of Zombie survival experiences across the UK ranging from Zombie boot camps to an abandoned Manor House 'zombie battle'. Essentially the experiences involve training in zombie combat and survival techniques then you and your team set out to tackle the zombies (played by actors) in various settings."
The new experience can be seen in the zombie experiences section on extremedays.com. To view all the different types of experiences and Christmas gift ideas across the Digital Sports Experience network visit the websites.